TC Media ramps up online video presence
The company's SVP of consumer solutions Carlos Lamadrid on plans to increase the amount of original video content on its sites beginning this summer.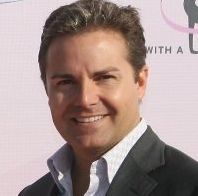 TC Media has started production on a new slate of original online video content with plans to start rolling it out on its websites this summer.
Carlos Lamadrid, SVP of consumer solutions at TC Media, tells MiC that the videos will be produced for all of the media co's titles, but will focus most on Canadian Living, Coup de pouce, Elle Canada and Elle Quebec.
"These brands lend themselves well to video because a lot of video that is how-to based really resonates with the consumer, from how to cut an onion to how to put on florescent eye shadow in a different way," he says. "Things that educate are very popular with consumers and those brands in particular play well to that."
TC Media's plans come on the heels of Conde Nast telling MiC sister publication Stream that it expects to bring in $100 million in revenue through its online video content in the next five years.
Lamadrid says prior to starting production on the videos, TC Media reached out to both advertisers and audiences for the brands to determine the kinds of content they want to see on the sites.
"There is potential for the videos to be run with sponsors, but they don't have to be," he says. "Our only rule for the expansion is creating great content that people want to watch and making sure that the content isn't too long. The average length of the pieces will be about two-and-a-half to three minutes long."
While not commenting on exact numbers, Lamadrid says the investment in adding original online video content to its sites is "significant," with content beginning to roll onto sites this August.