Recipe to Riches launches a trivia widget
The CBC's first season of the cross-country cooking show will include a digital widget that allows viewers to accumulate points to vote for their favourite contestant.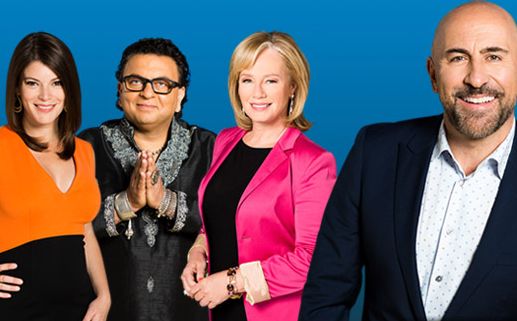 The audience of the third season of Recipe to Riches (airing this year on CBC), which launches tonight at 9 p.m., will have the option of earning votes to cast at the end of the season for their favourite contestants through a new digital trivia widget.
Recipe to Riches, which ran for its first two seasons on Food Network Canada and Global Television, invites Canadians to enter their favourite family recipe and compete for the chance to have it turned into a Loblaw President's Choice product and also win $250,000.
The voting widget, developed by US-based Telescope, which has also worked with shows like American Idol and The Voice, gives viewers the chance to earn up to two votes per show through correctly answering trivia questions. In total, viewers can earn eight votes during the run of the show, which can be used in the final week to vote for their favourite contestant.
Paul McGrath, executive producer of interactive content, CBC, tells MiC that this app is similar to ones the pubcaster has recently produced for Battle of the Blades and Over the Rainbow.
Because Recipe to Riches is branded content produced for Loblaw there aren't any other sponsorship spots available on the voting widget, says McGrath.
Recipe to Riches launches tonight on the CBC and runs until April 2.