'Spirit of Radio' returns to 102.1 The Edge
A new Sunday program featuring CFNY-era music signals a strategy shift at the Corus-owned radio station.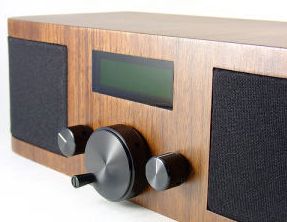 Toronto radio station 102.1 The Edge has announced a new Sunday program called Spirit of Radio Sundays. In the vein of sister station Q107′s Psychedelic Sundays, the Corus Entertainment-owned station will air music from groups that the station built its initial "alternative" audience on in the 70s and 80s when it was known by its call sign CFNY.
Hosted by former CFNY personality Scot Turner, currently brand director for Corus radio stations 91.5 The Beat and 107.5 DAVE FM in Kitchener, ON, Spirit of Radio Sundays will feature artists that, as it was put in a press release, "defined the alternative rock format" like U2, Depeche Mode, New Order, The Smiths and Tears for Fears. The show premieres March 9 and will run every Sunday from 11 a.m. to 5 p.m.
Dave Farough, general manager, Corus Radio Toronto, tells MiC he expects the show to attract older CFNY listeners who had left the station, as well as new, younger listeners who haven't heard of the older bands. "It's part of a master plan to make sure that we're getting back to what made The Edge such a great brand to begin with: the music," says Farough. "We moved away from that stuff as music evolved." Farough expects the program to attract new advertisers in the form of business owners who were teenagers when the music to be played was current.
As for how the station differentiates itself from other stations, like new entrant Indie 88, Farough suggests there's enough room for both stations in the big Toronto market. "The Edge has always played what was popular, whatever was big, as well as support new music because that's what our listeners want," he says. "I can honestly say we haven't adjusted our strategy based on what Indie is doing."
Farough also says the station will announce plans for a new morning show within the next couple of weeks. In January, Corus announced the station was parting ways with long-time morning host Dean Blundell. Meanwhile, Blundell's former sidekick Todd Shapiro has landed a new job as the host of his own hour-long weekday morning program on satellite radio. The Todd Shapiro Show will premiere March 3 at 9 a.m. ET on Sirius XM station Canada Laughs.
The Edge ranks fifth overall in Toronto in terms of audience share, according to the latest PPM ratings for the period between Aug. 26 and Nov. 24, 2013.