Cottage Life unveils spring slate
The Blue Ant Media channel is looking to build off its fall launch with six new shows, including one in partnership with Timber Mart.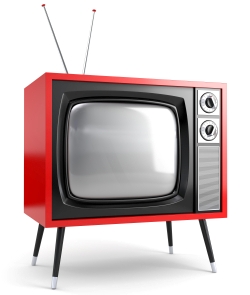 Blue Ant Media has unveiled the new slate of programming for its Cottage Life channel.
The new channel, which launched in September has seen more than 6.4 million Canadians since going live. When it is not in free previews the channel sees an average reach of 689,000 viewers, according to BBM Canada numbers provided by Blue Ant Media. The average age of viewers to the channel is 48, with nearly 50% of adult viewers in the 25 to 54 range.
The new programming starts on Tuesday March 18 at 9 p.m. with Buying Hawaii, where realtors are tasked with finding clients the home of their dreams with the hook that it also has to access the outdoors, allowing owners to hunt, fish or snorkel from the comfort of their backyard
Next on Tuesdays is What's for Sale? at 9:30 p.m., which follows families looking to purchase the perfect getaway, narrowing down three choices with the help of "rockstar" realtor Rob Serediuk.
Tuesdays at 10 p.m. has the launch of Colin and Justin's Cabin Pressure, where the two stars search for their perfect cottage and then completely renovate it on a tiny budget. The series will also include webisodes and columns with decorating tips and tricks in Cottage Life magazine as well as online at Cottagelife.com.
Wednesday March 19 at 10:30 p.m. has the launch of Heavy Metal Monsters, showing off the "biggest and baddest" machines in logging, mining and construction.
Thursday March 27 at 9 p.m. has the premiere of Brojects, where brothers Kevin and Andrew Buckles use DIY projects to renovate their cottage. The series is presented in partnership with Timber Mart, which will be activating its sponsorship through digital activations on Cottagelife.com and in-person appearances from the hosts of the shows at events for the brand, says Vanessa Case, executive VP of programming and production at Blue Ant Media Inc. The brand isn't included in actual show footage because production had wrapped when the deal was signed.
Following that is the premiere of Decks, Docks and Gazebos on Thursdays at 9:30 p.m. The show follows host Colin Hunter across various projects from boathouses to gazebos.
Case says that while Blue Ant feels the channel has met expectations for audience levels so far, there is still room for growth with the spring slate.
"The programming that we are launching in the spring is to help broaden what the message of what Cottage Life is and what it means to everyone," says Case. "Whether that is taking advantage of their time away from the busy city life in the city, taking time for renovations, cooking and entertaining."