Shaw launches History Go app
Full series and new episodes of Vikings and Yukon Gold are now available to TV customers with Shaw and Rogers, but Bell customers will have to wait.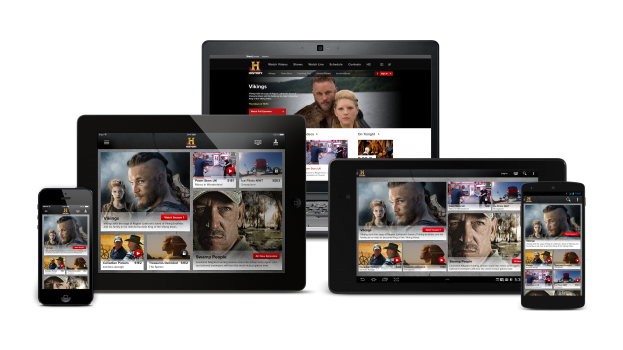 Shaw Media is launching a new TV everywhere app for History available on iOS, Android and history.ca. History Go will feature almost 300 hours of programming from 20 different series as well as the ability to live stream the linear feed of the channel. New episodes of shows like Vikings and Yukon Gold will become available the day following their premiere broadcasts.
History Go became available to TV subscribers with Shaw, Shaw Direct, Rogers Communications and several CCSA distributors yesterday, and will be available to Telus Optik TV and Cogeco Cable Canada customers in March. History Go is presently not available to Bell customers. "We continue to work with our distribution partners across Canada – including Bell – to make History Go available to as many Canadians as possible," a Shaw spokesperson said in a statement.
The app is ad supported, and for live-streaming, the ads are identical to the ads running on History's eastern time zone feed of the linear channel. Ads for on-demand are sold as part of Shaw's digital inventory, similar to the media company's websites.
History Go is Shaw's third mobile app. The company launched Global Go in September and Shaw Go the previous year.