Why Bell Media is unlocking its CTV GO app for the Oscars
The broadcaster is using the biggest TV event of the year to promote the app's live streaming capability, which currently requires a Bell subscription to view.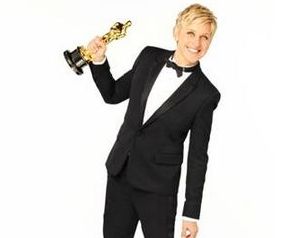 This Sunday CTV is airing the Academy Awards, with key sponsorships from L'Oreal and Chevrolet. L'Oreal will be activating through sponsorship of The Oscars, The Oscars Red Carpet Live! and eTalk at the Oscars. Its activation includes brandsell, billboards, closed captioning and beauty category exclusivity for the first hour of the broadcast as well as tagged promos.
The beauty brand's sponsorship around eTalk includes custom in-show content, including the "Oscar Red Carpet Survival Guide" with L'Oreal experts talking about must-haves for the show, and each segment focusing around a different product, like Voluminous Butterfly mascara and Revitalift Blur eye cream.
Chevrolet is activating its sponsorship as well through brandsell, billboards and closed captioning, with first hour automobile category exclusivity for the brand.
In addition to its usually broadcast plan Bell Media is also airing the awards on its CTV GO app, which launched last fall for CTV and CTV Two. The media group is set to unlock the CTV GO app on Sunday night so Canadians can watch tuxedo-ed Hollywood walk the red carpet and battle for gold-plated statuettes at the Academy Awards on their mobile platforms.
"It's a big opportunity… to expose CTV GO to new customers and allow them to sample just how terrific it is," says Mike Cosentino, SVP of programming at CTV Networks.
Of course, the market penetration for CTV GO depends heavily on its viewer authentication strategy, in which live streaming is only offered to customers that can prove they have paid access to a cable package.
And here Bell Media has a job to do lining up additional TV service providers beyond Bell Canada, including major carriers like Rogers Communications and Shaw Communications, to allow users to watch live CTV and CTV Two shows over mobile phone and Wi Fi networks.
And the Oscars is being put to use by CTV to let Canadians know what they're missing by not being able to use its mobile app.
"It's an ecosystem play, with us as a broadcaster reaching out to consumers and saying, 'your relationship with your BDU is important to us, and we recognize your appetite to take TV everywhere,'" Cosentino explained. "It's about getting out in front of as many people as possible."
With files from Val Maloney