The Verdict: #Whatittakes
Frederick Lecoq, VP of marketing for FGL Sports, on how Sport Chek's inaugural Olympic campaign has impacted the company's bottom line so far this year.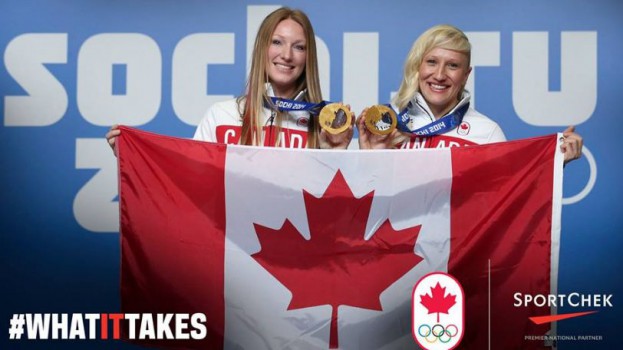 Frederick Lecoq, VP marketing for FGL Sports, says its #Whatittakes Olympic effort for Sport Chek is one of the brand's biggest pushes ever, but prefers to call it a platform rather than a campaign.
"We did spend a lot on the Olympics, but I would say about 25% of our yearly media spend went into it," says Lecoq. "It is one of the brand's biggest platforms ever, but it isn't Sport Chek's biggest TV buy. When we relaunched the brand with "Your Better Starts Here" there was a large media spend, but here we put more money into content production."
Lecoq says the platform, which featured media by Touche! PHD and creative from Sid Lee, is an extension of the brand's refresh in 2012, taking "Your Better Starts Here" to the edge while talking about the Olympic journey.
The brand saw an increase in engagement of 131% on Facebook versus the previous month, Twitter engagement was up 1,536% from January and Sport Chek had 650,000 more views on YouTube in February than the month before. According to a release there were a total of 36,143 social media mentions of #Whatittakes between Feb. 6 and 23.
While he won't specify exact numbers, Lecoq says Sport Chek has seen double-digit sales growth in January and February since the campaign launched at the start of the year.
Lecoq adds that the brand will be working to ensure the #Whatittakes positioning doesn't die after the Olympics, with the Games operating as a platform for the brand moving forward.
"Most of the brands are talking about the Olympics during the Games," he says. "But our messaging isn't just about the Games, it is about the athletes and they aren't only active for two weeks every four years, they are working 365 days a year. That is why we think the platform has legs to keep going on post-Sochi."
Lecoq says the biggest learning for the brand was around dealing with content and the differences between creating it and placing a typical media plan.
"Content isn't a science the way media buying is sometimes a science," he says. "You learn content by doing."