The Canadian guide to SXSW
Jodi Brown of Mediacom Canada and Chris Gokiert of Critical Mass share their tips on how to thrive and survive at the ever-expanding convention.
South by Southwest is upon us, and so begins the annual migration of Canadian marketers to Austin in search of the next big trend. With so much to do and see, we asked a few festival veterans to share some tips on how to thrive and survive the ever-expanding conference.
How are you prepping for the trip?
Jodi Brown, director, content, Mediacom Canada: Other than buying new luggage and remembering to pack sunscreen, layers and a hat, I have created my timetable by combing through hundreds of sessions, and RSVP'd for far too many evening events than I'll ever attend.
Chris Gokiert, president, Critical Mass: There is so much written about SXSW it doesn't take much to get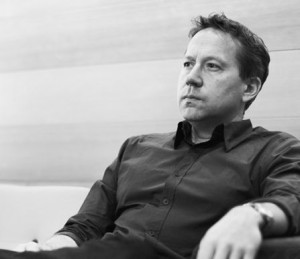 everybody's "must see" lists and craft your own. The SXSW app makes it easy to make your schedule and then you just go with the flow once you get there. Rest up, bring a battery charger (Mophie, etc), and just enjoy.
What are you most excited to see or do?
Brown: Honestly, it may seem counter-intuitive but I'm most excited to get to spend some time with my fellow Canadian friends and colleagues from other agencies and media companies. The discussion is always really stimulating at SXSW. It's rare to get so many forward-thinking industry members together at once for a few days in a setting so conducive to both learning from each other and having a really fun time.
Gokiert: I'm most interested in seeing what is happening on the technology front. In particular, wearable tech companies will be around showing off their wares. As always, SXSW has brought together some pretty big names and interesting folks like Edward Snowden and Dr. Neil deGrasse Tyson, which give you the opportunity to get some pretty divergent perspectives.
With so much going on, you can't see everything. What are the criteria for a 'must attend' event? 
Brown: While I have done my best to build my schedule based on the session description and particularly interesting or strong presenters, I always have several alternatives "starred" as well. At SXSW, you vote with your feet. If a session isn't what you expected it's completely acceptable to walk out and slip into another one. I generally also "divide and conquer" with a group of  media industry colleagues if there is more than one must-see session going on at once. I almost always attend the daily keynote. Not only are they often really compelling, but it's a common discussion ground at the evening meet-ups.
Gokiert: Try to get your schedule open enough to see some of the keynotes and featured sessions. They bring these people in for a reason and they do give you an opportunity to see some pretty impressive folks speak. Gary Vaynerchuk is going to give everybody points on "How to Rock SXSW" on Friday. That might be a good place to start.
What doesn't make the cut? What should you avoid?
Brown: Book readings generally aren't my first choice, I generally have found them a bit salesy and not very interesting, although I've walked into one or two that ended up giving me some really useful information and one that actually inspired me to accept  my then-boyfriend's marriage proposal via a micro-targeted Facebook campaign.
Gokiert: Two rules: Stay away from buzzword titles (as most of them fail to deliver) and cut your losses early if the line up is too big. You can waste a lot of time walking to the wrong events or waiting for an event that you have no shot getting into.
What do you hope to accomplish or gain from your trip?
Brown: Every year I come back, inspired, refreshed and excited to apply new knowledge and insight to my work.  By the end of the week it becomes clear which trends to be watching for as well. I also love seeing the guerrilla and official marketing initiatives throughout the convention and the city.  Brands like to target the early adopters and influencers that attend SXSW Interactive and tend to do so with really impactful and often surprising activations.
Gokiert: SXSW is a chance to get immersed in ideas and technology that lets your brain bend a bit more than it usually does.
Check in next week as Jodi Brown and other industry insiders take MiC and strategydaily to Austin for the latest from SXSW.