Radio-Canada expands ICI Tou.tv
Premium service Extra will make 400 new titles available to Rogers and Telus customers for free, or to non-subscribers for a monthly fee.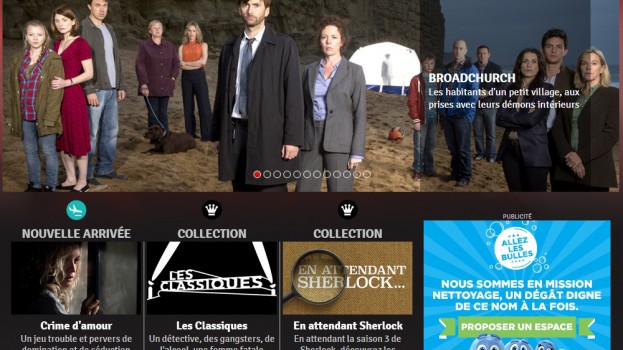 Radio-Canada is expanding its ICI Tou.tv offering with the introduction of Extra, a new premium content channel to live on the multi-platform service.
ICI Tou.tv is an ad-supported VOD platform that features current and classic programs from ICI Radio-Canada, original web series and a selection of content from TFO, Télé-Québec and other international public broadcasters.
Over 400 new titles will join the 1,200 French-language films and television episodes already available free on the platform. Rogers and Telus consumer postpaid customers will be able to access Extra for free, per a recent agreement between Radio-Canada and the two companies. The service will be available to non-customers for a monthly subscription fee.
Extra will feature content like Top of the Lake (Au cout du lac), the Golden Globe-nominated miniseries starring Elisabeth Moss, and Spiral (Engrenages), the International Emmy-nominated police procedural. The service will continue to add new titles every month.
ICI Tou.tv will also introduce an updated user interface by the end of March, Radio-Canada announced.
ICI Tou.tv is available on multiple devices, through television subscriptions as well as on Xbox. According to a press release, ICI Tou.tv averages 3.7 million video views each month, and has recorded over 138 million views since January 2010.