Rogers unveils NHL anchors
George Stroumboulopoulos will end his show with the CBC after this season and anchor the team starting in the fall, with Don Cherry and Ron MacLean continuing on Coach's Corner.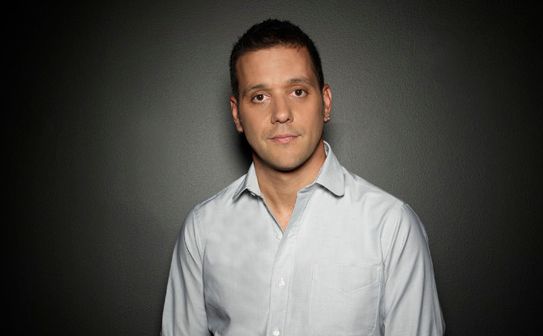 Rogers Media has unveiled it starting lineup of on-air talent for its NHL coverage, with George Stroumboulopoulos anchoring the team starting this fall.
The CBC fanned the flames that Stroumboulopoulos would be making the move to Rogers Media for hockey coverage this morning, announcing that this season would be the last for George Stroumboulopoulos Tonight, which is celebrating its 10th season this year.
In his new role, Stroumboulopoulos will host Hockey Night in Canada and will be the studio anchor for Rogers Media's Sunday night NHL Hometown Hockey on City.
Don Cherry and Ron MacLean both remain with Hockey Night in Canada as co-hosts of Coach's Corner. MacLean will also host Hockey Day in Canada.
Sportnet's Daren Millard and Jeff Marek are also on the NHL team. Millard will host Wednesday Night Hockey on Sportsnet and Marek will lead Thursday Night Hockey on Sportsnet 360.
"I really believe that over the last decade George has changed the landscape of Canadian talk television," said Jennifer Dettman, executive director of studio and unscripted programming, CBC on the departure of Stroumboulopoulos. "George is one of the foremost cultural ambassadors in our country and that is a testament to the way he connects with his audiences year after year."
According to BBM Canada numbers provided by the CBC, George Stroumboulopoulos Tonight is viewed by an average of three million people each week.