Advertising gains projected for AOL
A report released this week by eMarketer predicts that the once seemingly-doomed digital media company will enjoy its first double-digit ad gains since the recession.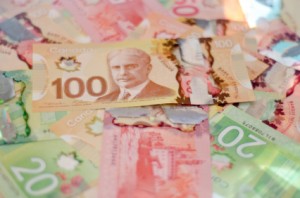 For years, tech pundits have been predicting that AOL would soon go the way of the dodo bird or the Palm Pilot, its death rattle the sound of the last modem screeching. But there's been some good news for the company lately, much of it centered around advertising gains.
Last month, AOL reported that in fiscal year 2013 advertising revenue was up nearly $200 million over 2012, and Q4 revenue for AOL Networks grew 50% over the same period the previous year, driven by significant growth in video, mobile and programmatic advertising.
Now, eMarketer is predicting that this year AOL will have its first double-digit ad growth since the recession hit in 2008. In a report published yesterday, it projected that US digital display ad revenues will increase 15.5% in 2014 and maintain double-digit growth in both 2015 and 2016.
But eMarketer pointed out that, in spite of gains, AOL is still growing more slowly than Facebook, Google and Twitter. For example, Facebook had a 50.5% increase in US display ad revenues, compared with 9.5% for AOL.
Image courtesy of Shutterstock
From Stream Daily