Paralympics post strong opening weekend
Overall, 5.3 million Canadians have tuned in to the coverage at some point between Friday's Opening Ceremony and Sunday evening.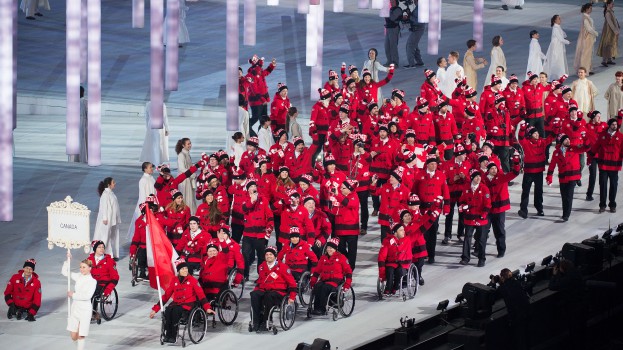 Starting numbers are in, with ratings that 5.3 million Canadians have watched at least part of the Sochi 2014 Paralympic Winter Games television coverage over the first three days of action. The Games continue to run uninterrupted despite the tense geopolitical situation surrounding Russia's invasion of Crimea.
Around 15% of the Canadian population tuned in to an English language television broadcast sometime between the opening ceremony Friday March 7 (pictured) and Sunday March 9.
Martin Richard, executive director, communications and marketing, Canadian Paralympic Committee, tells MiC that the 2012 London Paralympic Games drew a total of 1.2 million viewers to Canadian television coverage throughout the games, citing BBM Canada data. "This is a true success for Paralympic sport in Canada," he says. "Numbers are great, but the biggest success is the quality of broadcast and storytelling."
The CBC-led Canadian Paralympic Committee Broadcast Consortium is set to broadcast more than 90 hours of television of coverage and over 250 hours of online coverage on partners including Sportsnet and Accessible Media.
Coverage continues through March 16.