Wild Canada app represents 'a new type of content' for CBC
The Secret Location-produced companion app to the upcoming CBC wildlife documentary series functions like an extra episode, say producers.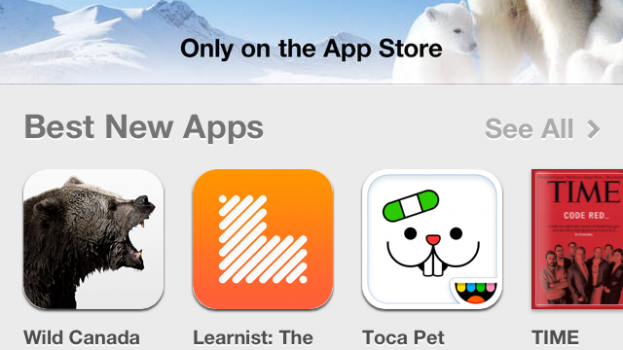 To coincide with the premiere of Wild Canada, a new four-part Nature of Things wildlife documentary series, the CBC is launching a new content-rich companion app for iOS. Produced by Toronto-based interactive agency Secret Location, the app will be a stand-alone product featuring 360-degree panoramas, soundscapes, fly-throughs, interactive infographics and more exclusive material.
Fergus Heywood, executive producer, CBC Interactive Content, tells MiC the app represents a brand new type of content for the CBC. "We wanted to create a true extension of Wild Canada, not just an interactive version of what you see on TV. In that sense, the Wild Canada app is almost like a fifth episode, with all exclusive material, framed in a different manner than the documentary, but heavily embedded in the same themes."
The app has been available for less than two weeks and it has already garnered about 75,000 downloads, says Heywood. The app was featured in Apple's Best New Apps section and as an Editors' Choice in the app store, which the producers say has contributed to its early success.
James Milward, president and executive producer, Secret Location, tells MiC that working on the project with CBC was a refreshing experience for the agency because the app was incorporated into the production plans well before the cameras started rolling, giving the interactive producers enough lead time to incorporate media from the series as well as exclusive materials for the app in a way that he felt was an appropriate extension of the story.
"This is one of those rare opportunities when an app is a really productive way of extending the story," says Milward. "I think CBC made some really good strategic decisions, and we helped them make decisions about how to utilize the platform…we're seeing that in the audience adoption."
One such decision was to go iOS only, says Milward, because app usage around television viewership sees more penetration with Apple as opposed to Android. He says not creating an Android version allowed Secret Location to put more resources into the iOS app.
Milward says Secret Location doesn't advocate television projects adding an interactive component just for the sake of it, and instead encourages clients to ask what should be done as opposed to what could be done.
"Brands and advertisers want to know that you're going to get a certain amount of page views, a certain amount of display mass and you can't necessarily guarantee that in an app ecosystem," says Milward.
The goal wasn't to make a time-sensitive second-screen experience, he says, adding that second-screen activations can be distracting from the television broadcast if not done correctly.
While the app or program doesn't currently have a presenting sponsor, Milward says a sponsorship rather than integrated display ads would be a more elegant way to activate around the app.
The Wild Canada app is currently free and will cost $3.99 as of March 14. The series debuts on CBC March 13 and runs until Apr. 3, with both the app and series targeted at a broad swath of Canadians, from school kids to adults.