BCON Expo preview: A better model for content marketing measurement
Robert Rose, chief strategist at the Content Marketing Institute, on how marketers can get more efficient results from their content marketing metrics.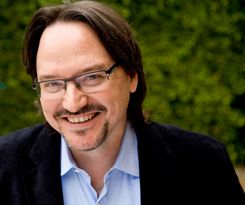 Are you measuring your content marketing correctly? Robert Rose, chief strategist with Los Angeles-based Content Marketing Institute, says most companies aren't measuring it at all and if they are it is being done through a "more is better" approach that isn't getting at the right numbers.
Rose, who will speak at next week's BCON Expo, says one of the questions he gets asked most is "how do we measure content marketing?" His response comes down to, if you're looking at each little number, from Facebook fans to Twitter followers and blog post shares and making sure each is always going up, then you are likely missing how the content is impacting the end goal.
"Companies have teams working on various functions of content marketing and measuring all the things that they can trying to make sure every graph goes up and to the right.  So, whether it's determining how likes or followers or comments are equalling engagement, or trying to determine cost-per-lead by looking at content marketing versus direct advertising, most organizations are just approaching it inefficiently."
He says there are three categories brands should look at when thinking about content marketing, the first is attention metrics (how the brand is getting people's attention and drawing them into the funnel), next is social metrics (what is happening outside the bounds of the brand's property, such as on Twitter or Facebook) and third is effectiveness metrics (asking how the content marketing is changing the behaviour of consumers). Rose says the last metric is often thought of as the only one businesses use because it measures things like how many transactions a company is bringing in.
"If we can adopt this process of measurement it gives a company a lot more flexibility as managers and executives because now instead of having to make sure every graph is going up and to the right all the time, now we are reporting how the other steps work towards the end goal," he says. "It gives more opportunities to work towards a goal and experiment with content, because things like Facebook fans don't always need to be going up as a metric because that isn't the actual end goal."
Rose says making a change to this model of measuring content marketing rather than looking at a piece of the process will also add value to the teams producing the projects.
"If you measure content and its efficacy across channels then people have incentive to work together rather than focusing on their own teams," he says, "using analytics to improve the process by which you go to market."
In 2014 Rose says he would like to see growth in the planning and process stages of content marketing, giving teams more freedom and additional responsibilities to create better content.
"Right now content marketing (and specifically the task of creating content) is the job that simultaneously everyone and no one has. Everybody should be producing content, but very typically no one is accountable for it.  Therefore, the whole idea of creating content for content marketing purposes becomes the thing that we do 'when we have time.'"
Rose will present his thoughts at next week's BCON Expo, happening on March 19 at the Arcadian Court and Loft.