Great beer and patchy insights at SXSWi: blog
Joseph Leon, chief digital officer at Cossette Media, on the highs (debunking Oreo's Super Bowl dunk) and lows of his first visit to the conference.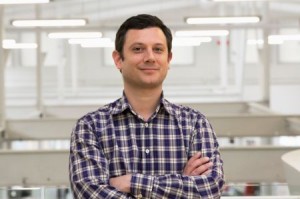 This week Austin played host to the latest version of the SXSW Interactive conference, with star-studded presentations from every side of the industry. Joseph Leon, chief digital officer at Cossette Media, gives MiC an inside view of the festival through the eyes of a first-time attendee.
While almost half of attendees are loyal, seasoned SXSW'ers, this was my first experience of its fervour, chaos and audacious scale. Since 1994, the glitterati of the interactive industry descend annually on the capital of Texas for five days of inspiration, networking and yes, amazing beer. This year saw more than 30,000 registrants, 1,034 sessions, 1,800 speakers and generated some 400,000 tweets.
It is without doubt the grande dame of the interactive conference circuit and anyone with a stake in digital is in town. Friendster headlined in 2004, Twitter broke here in 2007, Zuckerberg bombed in 2008, Spotify appeared in 2010 and Shaquille O'Neal inspired in 2014 (ok, maybe not inspired).
The city of Austin is not only a haven for high tech and big business, one of its unofficial slogans is "Keep Austin Weird" and it embraces alternative culture, a common thread throughout the event, from the highly vocal, opinionated crowds to rapper Nas unconvincingly discussing business leadership with Ben Horowitz.
Relationships and technology:
The main themes were easy to predict: privacy, big data, storytelling and mobile (again) all featured prominently, supported on the fringes by robotics and wearable tech. The glue tying it all together was the humanization of technology, how it can help facilitate, deepen and sometimes destroy relationships.
While appearances from Assange and Snowden made the headlines, the majority of other sessions also veered repeatedly into the privacy debate, from the role of government to the inherent threat of corporate data hoarding. It's also safe to say that no alignment emerged over the whereabouts of the "privacy line," that elusive balance of consumer value and privacy considerations. If anything, the lack of consensus perhaps pointed toward the need for personalized privacy: if we each draw the line in different places, shouldn't we be empowered to define and manage our preferences individually, with business and government adapting to our needs?
On the flipside, there was not only consensus but also palpable excitement around the power of data. This was the year of the nerd, as lines wrapped around the halls to hear panels on predictive analytics while the responsive design hipsters contemplated empty seats. Our increasing ability to draw on rich, multi-dimensional data to adjust cost and tailor messaging in real-time had everyone talking. Facebook's Custom Audiences, Twitter's Tailored Audiences and of course real-time bidding were referenced repeatedly.
Location was the headline for all things mobile, and with it, a raging debate over personalization and privacy. For all the promises of opportunity, there was little evidence that micro-location targeting has been used effectively yet at scale. A controversial session headlined "Mobile Advertising is Broken" was greeted with a chorus of objections, highlighting ad spend growth, smarter targeting and Facebook's newsfeed ads as proof of the contrary. Despite the vocal objectors, there was a begrudging acceptance that today's mobile advertising experience (essentially an awkward replica of traditional display ads) is restrictive and desperately needs to be challenged.
My personal highlight was an exceptionally eloquent and inspiring Kristina Halvorson from Brain Traffic. She tore Oreo's "Dunk in the Dark" Super Bowl effort to shreds, highlighting the paucity of its impact. If this really is the apex of our industry's potential, we "better all go home, because marketing, you're drunk."
Mixed experience:
SXSW is unlike any other conference. While the promise is great, the reality often disappoints. The days are a collection of keynotes, panels and workshops and the evenings a blur of sponsored parties, each one vying for the biggest headline act. We quickly became queuing ninjas, diving out of each session early to secure a spot in the next, sometimes to no avail as many were oversubscribed. The same applied to the evening events, with queues snaking around the block.
The content itself was ultimately hit and miss – Assange and Snowden were hampered by technical glitches, Nas unable to locate his own questions, Biz Stone struggling to connect with the audience behind that singularly detached, cerebral facade. The smaller panels quickly became monotonous with quasi-identical formats, and in many cases, thinly veiled sales pitches. The content regularly failed to outweigh the frustrating logistics.
As the CEO of Foursquare once said "SXSW is where you go to experience the future for a few days before you have to go back home to the present." I say, thank God for the beer.