Spotted! Speed Stick erects ice wall
The Colgate-Palmolive brand challenged Torontonians to climb the 60-foot structure for the launch of a new line of deodorants and body washes.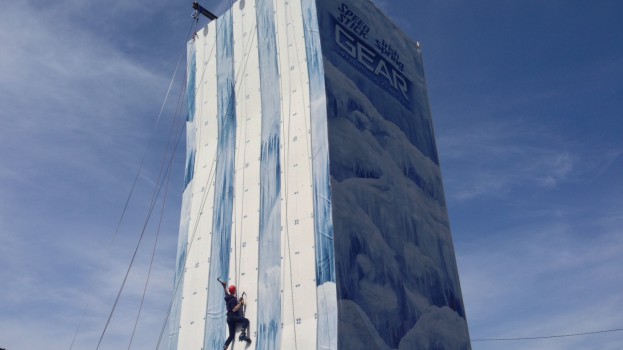 To launch a new line of Speed Stick Gear deodorants and body washes, the Colgate-Palmolive brand erected a 60-foot tall "ice wall" at Queen St. W and Soho St. in downtown Toronto, and invited passersby to climb the structure using ice axes and spiked boots. Open from 11 a.m. to 7 p.m. on Friday and Saturday, several hundred people lined up to attempt the climb over the weekend, according to a release.
Samantha Boulukos, VP marketing, Colgate-Palmolive Canada, tells MiC that the wall is the first of several experiential activations the brand has planned to run through the spring in six t0-be-announced major markets across the country. The adventure-themed activation is an effort to connect with the high-performance brand's target customers, thrill-seeking millennial males 20 to early 30s, she says.
Free For All Marketing managed the construction and operations for the ice wall, which is part of a large media buy to support the new product launch. With media by MEC Canada and creative by Anomaly, the campaign includes pre-roll video, digital, social and a North America-wide TV spot by Red Fuse.