Maclean's launches radio show
Maclean's on the Hill will feature political commentary and analysis from Maclean's journalists on Rogers stations across the country.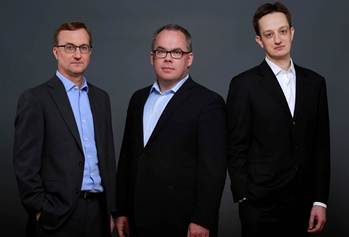 Maclean's is expanding its political coverage to radio. The Rogers-owned current affairs brand will debut Maclean's on the Hill, a new comment and analysis show featuring political journalists Paul Wells, John Geddes and Aaron Wherry (pictured), on Rogers talk and news radio stations across the country Saturday March 22.
The show will air Saturdays at 10 a.m. and Sundays at 8 a.m. on 1310News (Ottawa), 680News (Toronto), News1130 (Vancouver), 660News (Calgary), News95.7 (Halifax), and 570News (Kitchener) and will be available via podcast through Macleans.ca as well as CityNews.ca
Maclean's also recently unveiled its redesigned responsive website following a push by Rogers Publishing to move all its websites to responsive design. The move has seen page views increase 35% and pushed mobile and tablet usage up 63% across Rogers properties, according to a release.
Chatelaine, another Rogers-owned magazine, recently expanded its radio presence recently with a cross-country Valentine's day episode of the Chatelaine radio show.
Maclean's also recently got a new publisher, with Sandra Parente taking over that role on Monday.