The Globe and Mail appoints new editor-in-chief
David Walmsley to replace outgoing EIC John Stackhouse effective March 24.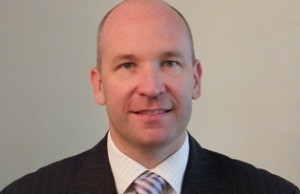 David Walmsley will replace John Stackhouse as editor-in-chief of The Globe and Mail effective March 24, publisher and CEO Phillip Crawley announced today.
Walmsley (pictured) heads to The Globe after nearly two years as director of news content, CBC News. He has previously served at the newspaper as National Editor and then Managing Editor between 2006 and 2012, and has also held roles at National Post and Toronto Star.
"David is joining The Globe and Mail at a pivotal time for our industry, as consumer needs continually change and the role of journalism needs to adapt," Crawley said in a release. "David will continue to strengthen The Globe's reputation for outstanding journalism, including attracting and growing great talent, and inspiring innovative thinking."
Stackhouse has held the role as editor-in-chief at The Globe since 2009.
The announcement comes on the heels of last week's news that Report on Business editor Derek DeCloet was leaving The Globe to become director of content strategy at Rogers Media.