Honda's hockey plans
The automaker has partnered with the NHL and The Score to reach hockey fans through the remainder of the season and playoffs.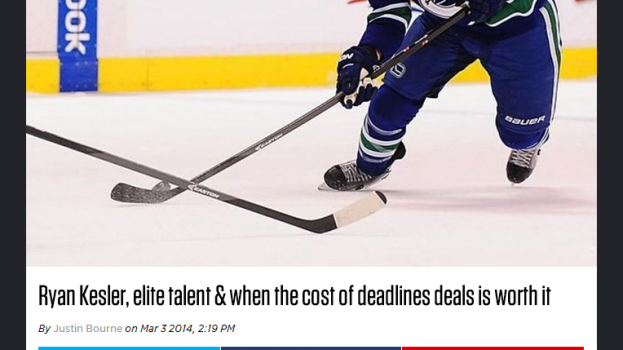 To complement its new partnership with the NHL, Honda Canada has partnered with The Score to sponsor its hockey coverage for the remainder of the NHL season and through the Stanley Cup playoffs. The Score will be the sole mobile advertising provider for Honda through the playoffs.
Geoff Glen, senior account executive, The Score, tells MiC that Honda will be the presenting sponsor of feature writer Justin Bourne's daily column, as well having a 10% share of voice on The Score's playoff inventory activating through display units on the mobile-focused platform. Bourne, a former professional hockey player, has the biggest following of all The Score's columnists, says Glen, averaging between 25,000 to 35,000 readers per article. The Score drew an average of 2.4 million page views in Canada per day to its NHL coverage in March, according to Google Analytics and Upsight metrics cited by The Score. Honda will also activate on The Score's mobile and iPad launch pages with 10 presenting days through the playoffs.
With media by PHD and creative by Grip, the deal with The Score is a component of Honda's NHL focused plans to reach male hockey fans 18 to 49 that launched earlier this month alongside the Heritage Classic in Vancouver, Jarrod Charron, account supervisor, PHD, tells MiC.
Included in Honda's partnership with the NHL is sports wraps with Sun Media newspapers across the country, full page ads in its papers and a sponsored Twitter chat with TC Media's The Hockey News. The car company is planning a second wave of TV, newspaper and magazine activations launching at the start of the playoffs and running through June, says Charron.
The buy with The Score represents a bigger-than-usual investment for a single mobile supplier for Honda, says Charron, especially for a niche target like hockey fans.