Blue Ant Media invests in music-focused YouTube MCN
Raja Khanna, CEO at Blue Ant, tells MiC the strategy behind the deal includes being more digitally-focused than the other Canadian media companies have been to this point.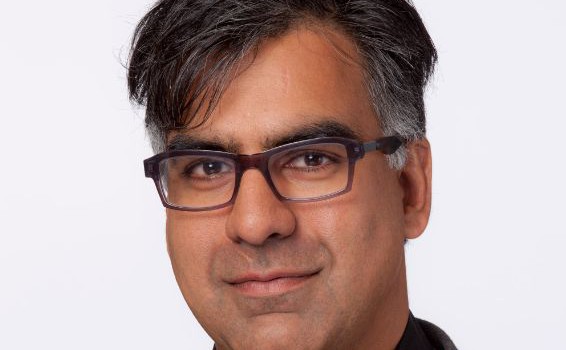 Blue Ant Media has announced it is making a minority investment that will grow over time in L.A.-based Omnia Media, the third largest music-focused network on YouTube and top 10 multi-channel network on the site.
Omnia Media, which has a staff of about 18 in L.A., reaches an average of 550 million impressions each month on its channels, with over 20 million of those coming from Canada, according to numbers provided by Blue Ant Media.
Raja Khanna, CEO, television & digital, Blue Ant Media, tells MiC the deal gives the media co exclusive sales rights to Omnia's programming slate of 650 music artists and gamers, which include people like Tyga, The Weeknd and Wyclef Jean.
"A lot of our roots as a company have been with digital media, we don't want to be tied to one type of viewing experience and we go where the talent is," he says. "YouTube now has their own star system and to be a modern media company we need to be fully emerged in YouTube and other digital platforms for content. With digital video, it is very tough and doesn't make a lot of sense to be just Canadian. The centre of gravity for YouTube is L.A., and it was the natural place for us to look for a partner."
For now the investment gives Blue Ant Media a minority stake in the MCN, but Khanna says the partnership will grow to see Blue Ant Media owning a controlling share of Omnia in the coming months. He adds that the move gives the Canadian company an opportunity to build a hub for digital video in Toronto.
"Our partial hope is to build a bit of a centre of excellence for YouTube in Toronto and Ontario and bring great, new innovative products to marketers and brands in Canada," he says. "We want to compete with the other Canadian players by taking a more global approach to different categories of content consumption and being more focused on digital than other media companies in Canada have been."
Khanna says Blue Ant Media, which has a presence in the music category with other channels like Aux.TV and a music events category that has worked with last year's Polaris Prize, will be expanded into other categories like gaming and style through the partnership with Omnia Media.
He adds that they will "absolutely" be creating original content with and for the Omnia Media channels, noting the ability to build on product integration partnerships like its upcoming one between Tyga and Starbuzz Tobacco for the rapper's song "Hookah."
"One of the reasons we signed this deal is I think we are going to be doing a lot more of these brand integrations," he says. "Omnia Media's main business has been to bring value to these channels, but they haven't done a lot of direct sales and Blue Ant has a pretty robust sales organization so we bring that value to Omnia Media."
Khanna says producers and brands looking to partner with Blue Ant and Omnia through the new deal should have a built-in following in addition to a great show idea and footage.
"We are looking to work with the best and brightest, not necessarily starting from scratch every time."