Evolve offering 'branded avatars' for Miniclip games
The ad network is partnering with the game site to represent its Canadian inventory, with eyes on developing new opportunities to reach casual mobile gamers.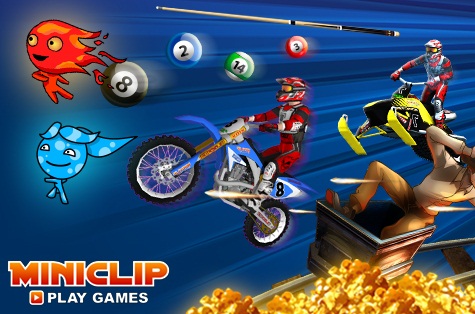 Evolve Media has partnered with Miniclip.com to represent the casual gaming company's Canadian inventory through its TotallyHer sales division. Walder Amaya, SVP Canadian and international operations, Evolve Media, tells MiC that in addition to representing the site's display and pre-roll units, Evolve is introducing "branded avatars" and custom built games for brands into Miniclip's offering for the Canadian market.
With over 900 free games and 300 million mobile installs globally, Miniclip's Canadian inventory reaches across online, mobile and social platforms with more than 15 million page views per month according to December 2013 comScore numbers cited by Evolve.
Amaya says that over 45% of Miniclip's audience is between two and 17 years old, according to comScore, while internal metrics suggest the majority of that is 12 to 17, split almost 50-50 male-female, skewing very slightly male. Average time spent on the site is over five minutes, says Amaya.
The open-ended exclusive representation deal extends to the Switzerland-headquartered game company's existing display units, pre-roll inventory, site takeovers, as well as packaging. Amaya says Evolve plans to introduce new opportunities with Miniclip in Canada, including the ability to build entire custom games for brand clients and for gamers to design custom profile avatars with branded accessories, something Miniclip has offered in other markets but is new to Canada.
Miniclip's Canadian inventory was previously represented by Mediative.
The deal builds on Evolve's continued expansion of TotallyHer. The ad network announced a representation deal with Apartment Therapy in January.