Metro adds new sales VP from The Guardian
Mark Finney will be starting at the free daily this June.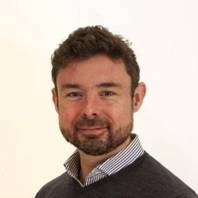 Metro, which yesterday announced the launch of AR in its pages, is also bringing a new VP of sales to the paper, hiring Mark Finney to the role.
Finney, who starts at the free daily in mid-June, comes to the paper from his most recent role as sales director at The Guardian in London, where he has worked since 2001.
"We look forward to having Mark lead Metro media sales and assist in building new and stronger partnerships predicated on the foundation of the relationships we have developed over many years," said Bill McDonald, president and publisher at Metro, in a release. "All of Mark's energy will be focused on providing our advertising stakeholders with the solutions required to meet and exceed their business objectives in every major market across Canada."
Metro also runs sales operations for the Toronto Star, which outsourced its sales to the title in an effort to cut costs and provide a single national point of contact for marketers across the country last November. Both titles are owned by the Star Media Group.