TSN appoints new group director of sales
Al Banks will lead the sales team for the Bell Media-owned sports network.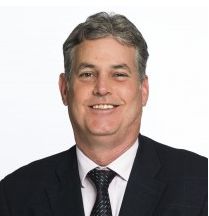 Al Banks has been appointed as group director of sales at Bell Media's TSN.
Banks ascends to the newly created position after holding various management roles throughout his 16 years at the Bell Media-owned sports network.
Banks will manage the TSN sales team and report to Nathalie Cook, VP sales and brand partnerships, TSN.
TSN launched two new platforms in March. BarDown.com is a new sports and pop culture hub designed to complement the station's hard news coverage with a lighthearted approach, as well as serve advertising clients with more branded content opportunities. It also launched TSN Go, the web and mobile app that allows TSN subscribers to live-stream TSN and TSN2, and features ads from the channel's broadcast feed.