Canadians among most highly engaged web users: comScore
The web analytics firm's new report shows that Canadians visit more websites per month than any other country worldwide.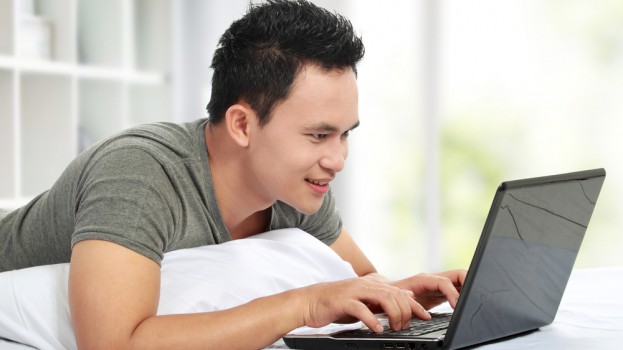 A new report from comScore titled 2014 Canada Digital Future in Focus shows that Canadians are among the most engaged web users in the world.
According to data from Q4 2013 cited by comScore, Canadians spend 34.6 hours online per month on average, behind only the US (36.2) and the UK (36), and well ahead of the worldwide average of 24.2. On average, Canadians visit 3,001 web pages per month and about 88 different websites per month, the highest of any country in comScore's list of ten most engaged populations.
The report shows that engagement on personal computers has dropped, with total minutes spent and pages viewed dropping 17 and 21% respectively from Q4 2012, as web users shift their engagement to mobile devices.
Meanwhile, Canadians still make a higher than average number of searches on PCs, with about 139.8 searches per searcher in Dec. 2013, compared to the worldwide average of 103.7 per searcher.
In 2013, 36% of all display ads appeared on social media sites. Entertainment sites took 18% of the share while portals took 12%. Finance was the top category for display ad impressions with 43.6 billion impressions, while retail made 40.1 billion and consumer goods made 30.2 billion. The top three advertisers by digital display impressions were American Express, Procter & Gamble and Microsoft. While 99% of display ads were delivered in-geo, only 44.4% were delivered in-view and 41.1.% were in-target. The report says 24.7% of display ads were delivered to non-brand safe sites.
According to the study, online video is more popular in Canada than in the US, with a 74% reach of the population over just 63% in the US. Canadians spent 1,769 minutes per month watching online video in Q4 2013, while their US counterparts watched just 1,237 minutes per month. The amount of video being watched by mobile subscribers on their devices is rapidly increasing, comScore reports. Over 2.3 million Canadians watch video on their mobile device at least once a week, a 50% increase from the same period the previous year.
According to the study, 50% more Canadian mobile subscribers watched television or video on their mobile devices almost every day in December 2013 than in December 2012.
The study also found that there was a 50% increase in December 2013 over December 2012 in the number of Canadian mobile subscribers who used their mobile device to watch video at least once a week, as well as a 21% increase in those watching video on their mobile device one to three times a month. Online videos reached 74% of the population in Canada, versus 63% of the population in the US.
When it came to the types of videos watched by mobile subscribers, there was a 34% increase in the amount of web-based videos viewed by mobile subscribers in December 2013 in comparison to December 2012, the report found. The same year-over-year increase was found when it came to the amount of live or on demand television mobile subscribers watched. Forty-one percent more Canadian mobile subscribers also watched paid or TV video in December 2013 than in December 2012.
Canadians also, on average, watched 1,769 minutes of online video per month in the fourth quarter of 2013, compared to 1,237 minutes watched in the same time frame in the US.
The study also found that 30.8% of Canadian smartphone subscribers used their smartphones while watching television in December 2013, while 35.5% of Canadian smartphone subscribers used their tablet while watching television.
With files from Julianna Cummins.
Web user image via Shutterstock.