What media execs want to see from the CBC
With the losses of HNIC, Strombo and more, we asked media execs what the pubcaster can offer its Canadian advertising clients.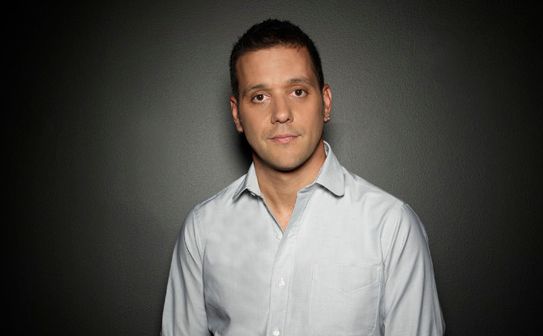 Whether it wants to or not, the CBC is about to reinvent itself. With the bulk of the NHL and George Stroumboulopoulos (pictured) heading to Rogers, Kevin O'Leary leaving Dragons' Den and the cancellation of Cracked and Arctic Air, the pubcaster finds itself with holes to fill on the schedule.
While the CBC won't share details on their vision for the coming season until their upfronts in May, we asked media agency execs what they would like to see from the Ceeb.
Bruce Neve, CEO, Starcom MediaVest Canada:
The current jam they find themselves in is not just funding related, they must use this as a rallying call to develop the most distinctive, experimental, limit-pushing content that drives engagement and conversation.
This content must be distributed and amplified across existing, new and emerging channels; every screen, apps and streamed online. Give new, young, unproven talent lots of opportunity, perhaps starting with an online series that doesn't need the "big network" to engage with millenials.
To add value to niche sized audiences, the social net engagement must be high relative to viewers, with the opportunity to see, via live stream, repeats, VOD, and complementary online video content that extends and deepens storylines.
And given content should be 100% Canadian, the opportunities for product placement, integration, storyline, retail extensions, community events that can't be matched via networks with US shows.
Michael Neale, chief investment officer, Mediacom:
It may sound counter-intuitive, but not having the hockey to sell but still having it to air on Saturday night may drive a better overall product for advertisers through necessity.
There is a bigger appetite coming for the CBC to stick to what it does best, that being Canadian content. More opportunity to increase scheduling of shows like Recipe to Riches, which has been a tremendous success for Loblaws.
Furthermore the continued focus on global events that, regardless of absolute numbers, deliver engaging platforms that advertisers love to be involved in – two great examples are the upcoming FIFA World Cup and 2014 Commonwealth Games.
We also want CBC to reach out and partner more with other media channels, and that means seeing content such as ice skating not only on CBC but say Sportsnet also. It means collaboration on content with non-traditional partners like Netflix or YouTube and building relationships to revenue-share good Canadian content so cost is not a barrier. Furthermore we need to see more Canadian content on more platforms and have the CBC be part of a bigger ecosystem to distribute Canadian content.
The key for CBC is to amplify Canadian content across platforms without a walled garden.
David Crammond, SVP, managing director, trading and operation, MEC Canada:

It is very unlikely that the CBC will ever replace HNIC's audience with another top 10 show.  For me, the key issue they have always faced has been how to maintain or grow the other 90% of their primetime schedule. There have been some recent successes with Dragons' Den and Battle of the Blades but there needs to be more.
I am interested to see how and if they replace one of their younger personalities, George Stroumboulopoulos. I think there is an opportunity to take the audience/following he has built and add to it, maybe with a younger or female personality; someone who might resonate with millennials even more than George did.
With so much Canadian-produced content, the CBC is uniquely positioned to offer more opportunities for brand integrations and branded content than the other three conventional networks. This will be key with so many advertisers looking beyond the 30-second spot and to earned media.
Shows like Recipe to Riches are obviously great for product integrations but easy in some ways because they are made for the clients. Shaw also produces a lot of reality shows and does a great job at that kind of integration. We don't get a lot of opportunities in Canada in dramas or comedies because there aren't many produced here. Subtle brand/product integrations in those types of programming are more difficult but can be very effective. A great example is Canadian Club and Mad Men.
Responses have been condensed and edited.