Ford Lincoln buys top spot: Media Monitors
The car co had the most radio ads in Toronto and Montreal for the week of March 24 to 30.
Ford Lincoln bought the most radio ad airtime in Toronto and Montreal, according to the Media Monitors report for March 24 to 30.
The car co, which has been in top spot for a few weeks in Toronto was followed by the Honda Dealer Association sitting at #2.
Mazda moved up two from #5 to #3, RBC made a big jump from #28 to #4 and Chrysler-Dodge-Jeep moved from #62 to #5.
In Montreal, the #1 spot for the car co was followed by Desjardins at #2. Discovery Channel joined the list at #3, McDonald's jumped from #19 to #4 and Nissan leaped onto the list at #5.
Toronto:
By brand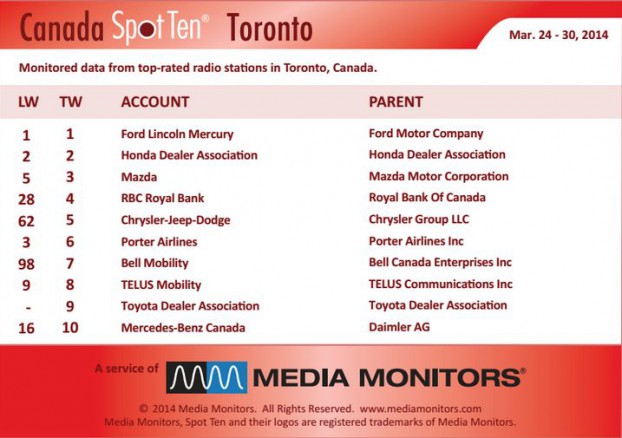 By category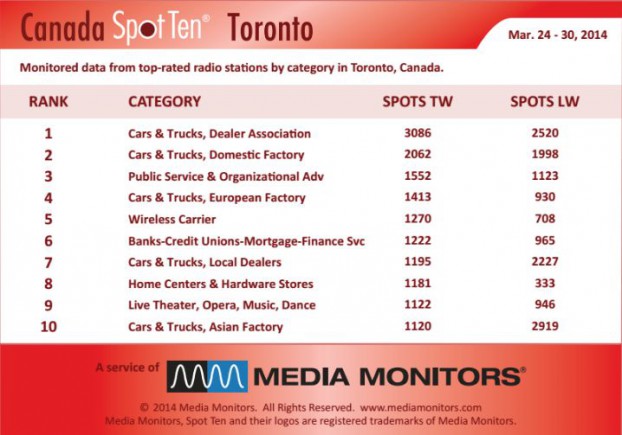 Montreal:
By brand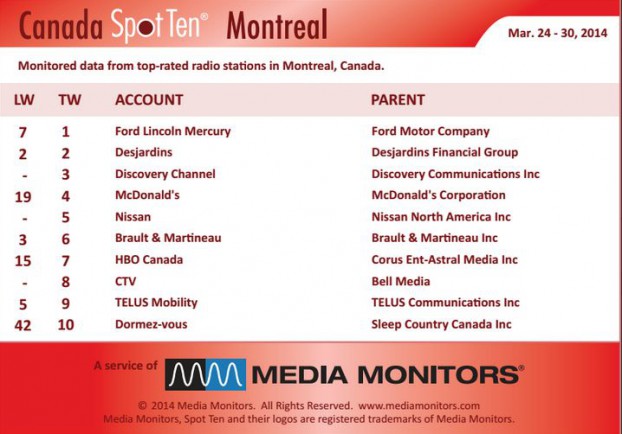 By category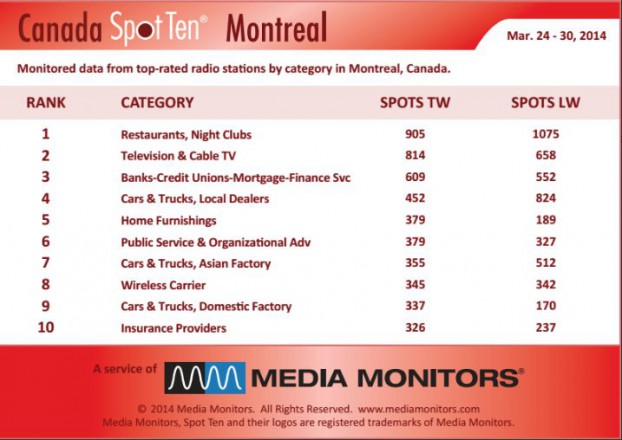 Image courtesy of Shutterstock