Reframing the message at TV Day
New research from the TunedIn app and Ipsos Reid on how TV viewership might not be fragmenting as much as it is hyped up to be.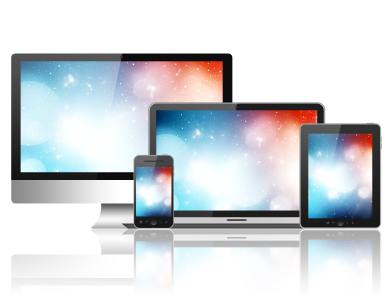 The TV industry gathered at the Carlu in Toronto yesterday for the Television Bureau of Canada's TV Day, which unsurprisingly featured a series of talks that promoted the notion that the platform is not as bad off as reports would have you believe.
Brett Channer, president and CCO at Red Lion (soon to be heading to Jackman Reinvention) presented the results of the TVB's TunedIn app, which was conducted in partnership with all major Canadian broadcasters and aimed to show the connection between TV and digital.
Teaser spots ran asking people to download the app and on Thursday Feb. 6 at 8:58 p.m. a two-minute roadblock ran across all major networks and asked Canadians to upload videos to its site that answered the questions "what is your favourite TV show?" and also "why do you love it?"
Channer said TunedIn had 32,000 app downloads in the three weeks leading up to the spot being broadcast and about 32% of people used the app to upload a video to the site. He also said the rate of content being uploaded to TunedIn following the roadblock airing was greater than upload rates for YouTube globally for the first hour after the spot was on TV.
In addition to showing the connection between TV and digital, the project was designed to try and change the dialogue back from "I don't watch TV" to "I love TV."
Following Channer's presentation, Steve Levy, COO at Ipsos Reid, took to the stage to present the organization's latest research around TV, called "The New TV Landscape."
The data was gathered in three parts, starting with diaries that asked Ipsos Reid panel members to detail their viewing habits from the previous day.
Data in the study said 82% of people polled have a TV, 57% have a smartphone, 30% have tablets and 10% have a digital viewing device like Apple TV.
Those polled said they spend 15 hours awake each day, with seven of those hours spent viewing media.
Of those seven hours 47% of those were spent watching something, 20% was spent browsing, 12% listening, 9% was spent reading, 6% was spent on social media and 6% was spent gaming on a media platform.
Of the time spent watching TV, 83% of it was commercial (broadcast channels, Go apps), 12% was reported as grey zone (DVDs, YouTube, BitTorrent) and 5% as non-commercial (Netflix, online stores like iTunes, Google Play and subscription-based premium TV channels like HBO Canada and TMN).
Of the time spent watching TV, 94% was spent doing so at home, of which 78% was done in the living room and 13% in the bedroom.
Levy said the report found that on average Canadians spend $80 per month on commercial TV and $20 on non-commercial things like Netflix and iTunes.
Additional statistics from the report will be rolled out in the coming weeks, said Levy.