Recipe to Riches wraps first season on CBC
The Loblaw-partnered show brought in more than 520,000 viewers for its final episode.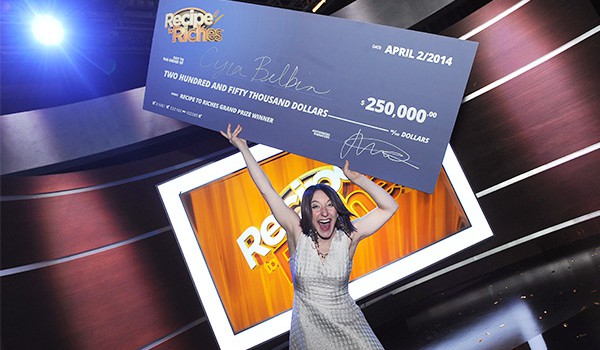 Recipe to Riches has wrapped its first season with the CBC, bringing in 524,000 viewers for the final episode last Wednesday night, according to overnight numbers provided by the CBC.
The show, which is in its third season (the first two aired on Shaw Media), is produced with Loblaw and sees Canadians compete to see their household recipes turned into President's Choice products. This season Cyra Belbin of Halifax, N.S. won for her Mexi Mac 'n' Cheese Bites.
Overall the show brought in an average audience of 606,000 viewers per episode on the CBC, with a weekly reach of 1.6 million viewers, according to BBM Canada numbers provided by the CBC.
Belbin won $250,000 and will have her product turned into a permanent item at Loblaw locations across Canada. Loblaw would not comment on the amount of Recipe to Riches product that had been sold to date this season.
Photo (courtesy of CBC): Cyra Belbin after winning this season of Recipe to Riches.