Pick your Platform: Adam Luck on the potential in your pocket
Initiative Canada's new president on why mobile is still the most innovative platform out there.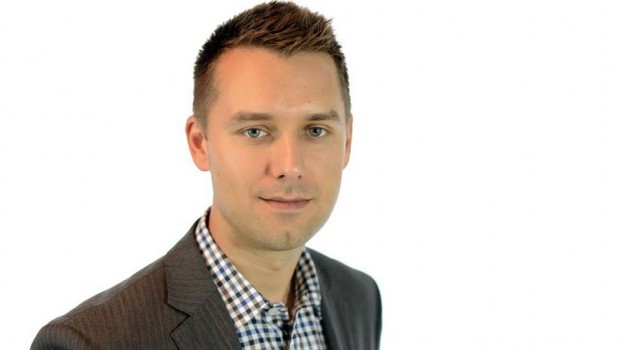 What is the most innovative media platform in market today? That is the question MiC is posing to the industry, with Adam Luck, the newly minted president of Initiative Canada, suggesting the smartphone still has the most potential for innovation.
By Adam Luck
Okay, what I'm saying isn't anything revolutionary, but that doesn't mean it isn't relevant or is not shaking up the advertising industry everyday – with that said, the most innovative marketing platform today is the smartphone. There really isn't anything else that comes close. Think about all of the products or platforms we have in our lives (I don't think consumers care about the difference) and which one can't you live without? Whether you're a hipster 20-something, a Gen-X 40-year-old or even a 50+ boomer, that product is the smartphone.
Despite all of the stats we read about smartphones or all of the reams of big data we see in front of us, the anecdotal evidence is everywhere. Get on any form of public transit and watch how many people are reading a newspaper versus looking at their phone. Better yet, take off your marketing hat for a moment and think about what we experience ourselves as consumers. What do you check before you go to bed? What is the first thing you interact with in the morning (besides the coffee machine!)? These signs point to just the beginning of an era where much of what we'll do will be wireless and mobile in the palm of our hand.
This leads me to the obvious advertising and marketing questions. How often do we as marketers truly think about a mobile-first campaign? Sure we use that phrase "mobile first" a lot, but we don't truly act that way when we are creating briefs, developing creative campaigns or recommending media plans. In reality, most of the time we iterate based on what we've done in the past.  Early ideas of creating immersive branded apps have proven to be a poor investment and only recently has the adoption of mobile websites or responsive-designed sites become more commonplace (thank goodness). Even when we try to put mobile first (or at least prominently on a media plan), there are very few opportunities for advertisers to create impact with consumers.
While I don't claim to have all the answers, I do know the smartphone is not only here to stay – but it's going to be a central touchpoint – most likely the critical doorway to consumers for global brands as penetration increases across all markets. So I'll try to leave you on a high note and celebrate amazing campaigns that took advantage of all the smartphone has to offer.
Unicef Tap project: This campaign wasn't just mobile-first – it was essentially mobile-only. I love the brilliance of this campaign utilizing so much of what is embedded in a smartphone (gyroscope/accelerometer, geo-location, real-time data) without ever asking a user to download an app or complete a form, all the while communicating the charity's message in a compelling manner.
Meat Pack's Hijack: An interesting execution all the way back in 2011, from a Guatemalan sneaker store that combined a mobile app with GPS technology and limited time offers to literally steal consumers away from the competition in a way that completely revolutionizes the term "flash sale."
Testicular Cancer Canada campaign: Full disclosure, I used to work for the agency that produced this campaign, but that doesn't make it any less funny or brilliant. This campaign certainly doesn't take full advantage of all of the possibilities that a smartphone has to offer, but sometimes doing one thing really well is all you need to do to create talk value.