TSN nets big audience for Raptors playoff return
Saturday's opening game against Brooklyn was the most-watched Raptors game since 2002.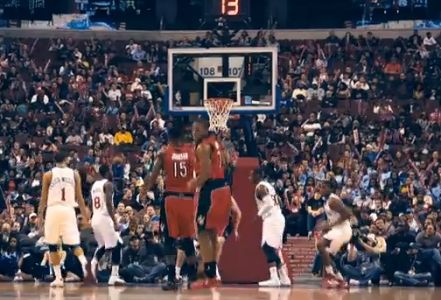 Despite dropping the first game of the series to the veteran Brooklyn Nets, the Toronto Raptors' return to the NBA Playoffs for the first time since 2007 was a win for TSN.
The Bell Media sports network attracted an average audience of 539,000 viewers to Saturday's afternoon game, the highest rating for a Raptors game in English Canada in 12 years, according to BBM Canada data cited in a press release. Overall more than 2.17 million unique viewers tuned in to the game at some point, with audience levels peaking in the fourth quarter.
Raptors ratings are up over last season thanks to the team earning its best-ever regular season win record. Audience levels were up 16% on TSN, and 31% on Rogers' Sportsnet channels. The team also launched the first iteration of its rebranding effort from Sid Lee last week, just ahead of its 2014 playoff debut.
The Raps take on the Nets in game two tonight on TSN at 7 p.m.