Montreal sweeps Lightning to big numbers
The Canadiens pulled in more than 1.7 million viewers on average for Tuesday night's NHL Playoff game.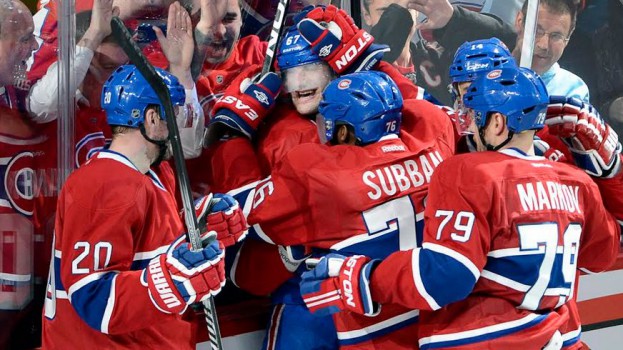 Tuesday night the Montreal Canadiens completed their sweep of the Tampa Bay Lightning in the first round of the NHL Playoffs and brought in big numbers for RDS, with an average audience of 1.7 million viewers tuning into the game.
According to numbers from BBM Quebec provided in a release, as many as 2.4 million people had tuned into the game to catch the first sweep for the Montreal team since 1993.
On average, 1.5 million viewers tuned into the four games of the first round of the playoffs on RDS, an increase of 21% over the five post-season games the team played in 2013.
The numbers best estimates from Patrick Jutras, SVP of sales for Bell Media in Quebec, who said the media co expected to pull average audiences around 1.2 million for Montreal's first round games.
Elsewhere, Tuesday night's game brought in an average audience of 2.2 million viewers on the CBC nationally, with average numbers for the series also coming in at 2.2 million.
As for who the Canadiens will play in the second round, that will be decided based on who wins the Boston Bruins and Detroit Red Wings series. The next game is on tonight at 8 p.m. on RDS and TSN.

Image courtesy of Bell Media