Auto sector leads programmatic spending in Canada: Casale
New data from Index by Casale Media shows global auto brands are embracing programmatic while the domestic telco and retail sectors lag.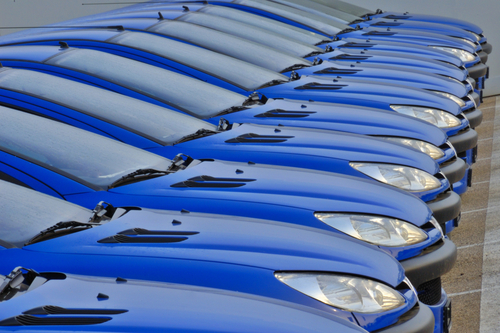 New data from Casale Media shows that the auto sector has taken the lead in programmatic spending in Canada. Auction data from Casale's Index platform shows that spending by auto brands overtook retail in Q4 2013 accounting for 27.3% of the market, up from 22% in Q3. Retail fell to second while the financial sector came third.
Index presented the findings at the Programmatic IQ event hosted by Olive Media and Index in Toronto yesterday.
Programmatic spending in Canada was dominated by global and national brands, which claimed 78% of the market (local or virtual making up the rest). As much as 33.1% of fourth-quarter spending was contributed by just 10 brands, though that is down from 37.2% in Q3 indicating market maturation, according to the report. Half of the top 10 spenders were auto brands. The top 10 consisted of: GM, Toyota, Telus, American Express, RBC, Johnson & Johnson, Ford, Chrysler, Honda and Hyundai.
Andrew Casale, VP strategy, Index by Casale Media, tells MiC that auto brands were early adopters of programmatic advertising in Canada and have continued to commit more of their budgets to the platform. "You have to look at [the increased spend] as validation. If [programmatic] wasn't working for them, they would have pulled back."
One reason auto likely has such a strong presence in the Canadian programmatic market, Casale says, is because the sector is dominated by global brands who may have already committed to shifting budgets to programmatic in other, more mature markets. "With the domestics, you don't have the benefit of a global conglomerate who can say, 'This is working in the US, this is working in the UK, you guys in Canada should do this.'" That could also explain why telco and retail have lagged in Canada compared to the US where retail has the top market share and telco has double the market share, because Canada's market in those sectors is saturated with domestic companies, he says.
Casale says that early data from 2014 is showing a sizable uptick in private marketplace transactions, led by the auto sectors. "The early adopters are now saying, 'We love the channel, we want to progress our usage of it, we want to call all the publishers we've already been working with for years with traditional bookings and add a programmatic component to that,'" he says.
Data courtesy of Index by Casale Media.
Image via Shutterstock.