Specialty revenue surpasses benchmark: CRTC
The regulator's numbers show specialty, pay, pay-per-view and VOD services have gone up by an average of 7% each year for the past five.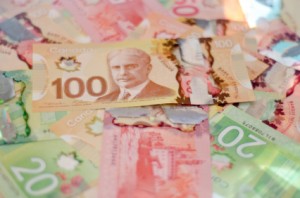 The CRTC has released statistical and financial summaries for Canadian specialty, pay, pay-per-view and VOD television services for the broadcast year ending Aug. 31, 2013.
According to the numbers, revenues for the services surpassed $4 billion for the first time in 2013, climbing an average of 7% each year for the past five measured.
Revenues earned in 2013 were up 3.1% over the $3.97 billion in 2012. National advertising revenue increased to $1.27 billion, growing 2.8% over 2012 numbers and subscriber revenues exceeded $2.7 billion in 2013.
The revenues earned in 2013 break down as $2 billion coming from cable subscribers, $740.2 million from satellite subscribers, $1.3 billion from national advertising, $29.3 million from local advertising and $69 million from other sources.
While revenues went up, expenditures decreased, falling from $2.93 billion in 2012 to $2.92 billion in 2013. As a result, profits before interest and taxes went up from $913.2 million in 2012 to $1.08 billion in 2013.
In 2013 specialty services invested $1.3 billion on programs made by Canadians, including $224 million on news programs; $256 million for drama series, long-form documentaries and Canadian awards shows; $412 million for sports; $77 million for human-interest shows; and $263 million for other types of programs.
Spending on non-Canadian programs went up for the year, increasing from $293 million in 2012 to $340 million in 2013.

Money image courtesy of Shutterstock