CTV sets summer schedule
The Amazing Race Canada returns and specialty dramas get network encores.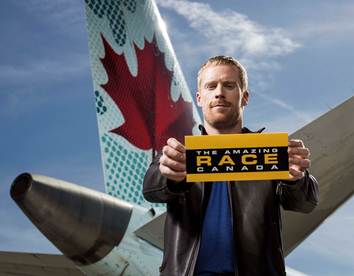 CTV has announced its 2014 summer schedule.
The Amazing Race Canada will return Tuesdays at 9 p.m. starting July 8. Season one of the reality series was the most-watched Canadian television series on record, averaging 3.3 million viewers per episode. The network announced Air Canada, Chevrolet, Dairy Queen and Scotiabank as season two sponsors in March.
A new singing competition series, Rising Star, will air Sundays at 9 p.m. debuting June 22 with a two-hour premiere. Based on an Israeli format, the series lets viewers (in the US and Canada) vote in real-time for their favourite singing competitors.
Original dramas from Bell Media's specialty channels round out the roster, with Bravo's 19-2 slated to make its conventional debut June 5, and season one of Bitten and season two of Orphan Black, both from Space, set to air later in the summer.
CTV will broadcast the 2014 Billboard Music Awards Sunday May 18 at 8 p.m. and, as previously announced, will simulcast the 25th anniversary of the Much Music Video Awards with Much on Sunday June 15 at 9 p.m.
Returning series include a fifth season of CTV original series The Listener, to air Mondays at 9 p.m. starting May 26; MasterChef will air Mondays at 8 p.m. starting May 26; Anger Management will air Tuesdays at 8 p.m. starting May 27; So You Think You Can Dance will air Wednesdays at 8 p.m starting May 28; Mistresses will air Mondays at 10 p.m. starting June 2; Unforgettable will air Sundays at 10 p.m. starting July 13; Hot in Cleveland will air Sundays at 7:30 p.m. starting June 15.
Image courtesy of CTV.