Lacroix asks Canadians to talk about the CBC
The president and CEO of CBC/Radio-Canada said the pubcaster needs a conversation to start about its future, not where it has been.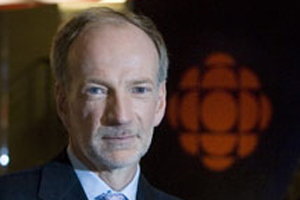 Hubert Lacroix is asking Canadians to provide input into where they think the CBC should go next.
While announcing the call for opinions during a speech at the Canadian Club of Montreal yesterday, the president and CEO of CBC/Radio-Canada acknowledged times are tough for the pubcaster, with recent announcements of $130 million in budget cuts and the elimination of 657 full-time positions.
Lacroix says the latest round of cuts at the pubcaster is one of three he has had to announce since starting at the CBC in 2008, impacting an equivalent of 2,107 full-time positions.
He says the latest announcements have caused waves of reaction, ranging from concern to questioning and heartfelt appeals to anger and accusation. Lacroix wants these reactions to be channeled into a conversation about what the CBC needs to become, rather than slipping into talks of what it once was.
"We need to make investments – smart investments – in people, technologies and programming that will meet the changing needs of Canadians and of a changing Canada," he said. "To do that costs money. If we can't generate new revenues or our funding model doesn't change, we'll need to take existing dollars away from services we're currently offering, to pay for those we need to be offering in the future."
Looking at things including the role of public broadcasters, the advertising landscape and changing consumer media habits in Canada, Lacroix is calling for people to give input into where they would like the CBC to go next. He is asking for Canadians to log onto CBC.radio-canada.ca/future or CBC.radio-canada.ca/futur and talk about the importance of public broadcasting and the future of the CBC.
The CBC will be presenting its fall slate of programming at its upfront on May 29th in Toronto.