Raptors close playoffs on a ratings high
Sunday's game seven against the Brooklyn Nets brought in more than 900,000 viewers to TSN, with big average numbers for the series.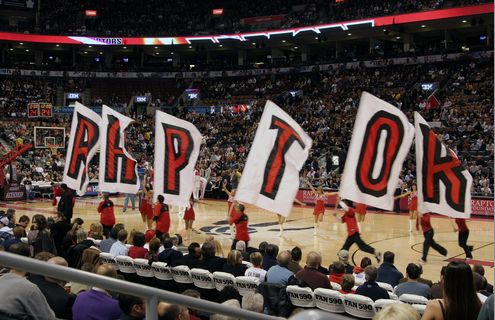 An average audience of 912,000 viewers tuned into TSN for the game seven heartbreaking loss for the Toronto Raptors and its #WeTheNorth fans, which saw the team fall to the Brooklyn Nets on Sunday afternoon.
Audience numbers peaked at more than two million viewers in the final minutes of the fourth quarter when the Raptors had last possession of the ball, according to overnight BBM Canada numbers provided by Bell Media.
In total, more than eight million unique viewers tuned into the series, with five of the games now ranking in the top 10 in terms of audience numbers for the team.
An estimated 10,000 people also came down to Maple Leaf Square to cheer the team on outside the Air Canada Centre during the final game.
The Toronto Raptors will be celebrating its 20th anniversary next season with the continuation of a new branding effort lead by Sid Lee that began with the #WeTheNorth spot as the team started the first round of the playoffs.
Image by Dennis Ku, via Shutterstock