BCE first quarter earnings, revenues up
Contributions from its Astral Media assets helped boost the bottom line at the Bell Media division.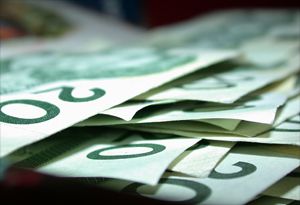 Underpinned by Astral Media's contribution to its Bell Media division, BCE Inc. on Tuesday unveiled higher first quarter earnings and overall revenues.
The phone and media giant reported a first-quarter profit up 8.7% to $615 million, against earnings of $566 million in 2013, on operating revenues up 3.7% to $5.09 billion.
Besides higher two-year contract pricing for its mobile phone offerings, BCE's Bell Media division's operating revenue grew 40.7% to $722 million.
That reflected the Astral Media acquisition, which brought revenue gains in both TV advertising and subscriber fees.
Bell Media also gained from rate increases for its specialty TV services, and higher revenues from new mobile content deals and TV Everywhere products.
BCE's Internet-based Fibe TV grew its subscriber base by 534,000 customers, up 80% from 2013 levels.
"Overall advertising revenue growth this quarter was moderated by a continuing soft advertising market that saw a shift in spending to the main broadcaster of the Sochi Winter Olympics," BCE said in commentary that accompanied its latest financial results.
Other headwinds include higher costs for TV programming, especially sports content, and increased spending on in-house Canadian productions.
From Playback Daily