TSN's programming plans
Bell Media's Phil King tells MiC that ongoing plans to add the three new feeds were accelerated following Rogers' NHL buy last fall.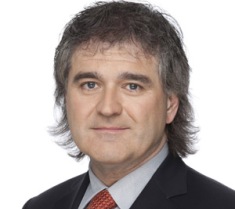 Last night Bell Media officially launched its plans to bring three new national feeds to air this fall with an upfront event celebrating what it is calling "TSN 3.0."
Phil King, president, CTV, sports, and entertainment programming at Bell Media, tells MiC that plans to add TSN 3, 4 and 5 to Canadian airwaves have been in the minds of execs at the company for a couple years, but the launches were accelerated when Rogers Media bought national NHL rights across the country last fall.
The new national feeds will be programmed with an area of the country in mind, for instance showing Sportscentre at a time that makes sense for each time zone, rather than airing it in Vancouver on Toronto time, King says. Other events, like regional NHL games, which TSN still holds rights for, will also be aired on specific feeds. A representative for TSN said official announcements around timing on the channels will be announced in the coming weeks.
Additional channels will also allow TSN to show more of the sports it already airs, says King. For example, it could now air multiple matches at a Grand Slam tennis event simultaneously, or multiple sheets at a curling championship.
"The new channels will allow us to take the rights we have and extend them," he says. "More importantly, it will allow us to go out and buy more rights."
When asked if the market can handle three more national feeds, King stressed the fanatic nature of fans of the channel.
"I have worked for TSN for close to 25 years and if there is one thing I have learned it's that the only thing sports fans want is more sports."
Trevor Clark, director, Mindshare Canada says that while live content is "king" in the ever-evolving TV and video space, he believes that with the introduction of the new TSN channels, there is a risk of saturation in the Canadian sports landscape, considering the number of existing sports-specific stations already providing live games.
"Support of these new channels will rely heavily on not only the content provided, but also the marketing support being put forth by suppliers and clients alike to help grow those sports that have traditionally struggled for airtime under the current Canadian broadcast model," he says. "ESPN has a suite of five unique stations airing live content in the US but that is fuelled from the advantage of year-round college sports that have huge fan bases, and numerous sports to draw from through the entire year."
Canada does not have that same tradition, says Clark, but there is an opportunity for the new TSN model to change that.
Correction: This article previously included a quote that stated the CBC is removing amateur sports from its lineup and that is incorrect so it has been removed. We regret the error.

With files from Michael Kolberg