Call for entries: Media Agency of the Year
Does your agency have what it takes? The deadline for the first phase of Strategy's award competition is May 19.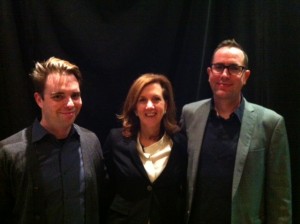 It's almost time to enter strategy's 2014 Media Agency of the Year competition!
If your agency is interested in entering this year's awards, please e-mail the names of three campaigns, as well as the respective clients and dates when in market to jhorn@brunico.com by May 19.
All that are eligible (having three cases they are MAOR for, for three distinct clients, and that meet the timeframe requirement – launched between June 2013 and June 2014) will then be asked to submit full cases (700 words each, plus creative assets). All of the submissions will then go to a judging panel, which will narrow them down to a shortlist. From that shortlist the judges will then determine the winners.
Please note that, as in previous years, they must be campaigns for three different brands, cannot include self-promo, and must be Canadian (if it's a global campaign created here, it must have appeared in this market). We will follow up with details on uploading your cases, which will take place in early July.
Click here to read about last year's winners.
Picture: Gold winner OMD at the 2013 awards show.