Aereo court case is a dark cloud over linear TV: blog
David Jowett, president of Cossette Media, on implications the upcoming ruling on Aereo could have on the Canadian market.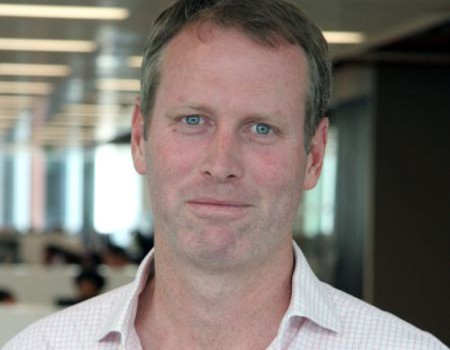 By David Jowett
It is taking place over the border, but depending on the outcome, the butterfly effect of the Aereo case that is currently before the US Supreme Court could have significant implications for the TV linear broadcast model as we know it today in Canada.
To be clear, audio-visual TV content has arguably never been more powerful with rising quality from diverse production sources and increasing engagement with consumers through the socialization of that content. The debate is, what is the "delivery system" of the future.
Think of the music industry revolution over the last 15 years. Songs have never been more listened to, but we buy them one at a time, not bulked together on albums. TV content will eventually be bought in exactly the same way.
Current linear TV is teetering on the brink of major disruption in the face of so many direct challenges. The Canadian government is already looking at how stations are bundled and sold, Netflix on-demand and ad-free service is subscribed to in 29% of Canadian homes and it is estimated that Canadians now spend about a third of their time online watching video content (including YouTube, etc.).
The Aereo case hinges on whether broadcast TV programming is the copyright of the broadcasters, or whether a company like Aereo can retransmit that same signal from the cloud without paying for it.
Aereo uses postage-sized antennae to enable viewers to stream live TV onto a digital device or record programs to a cloud-based DVR. Customers pay Aereo a monthly fee for the service.
Aereo, which launched in February 2012, is arguing that because the content has already been downloaded on the cloud by a paying customer, this does not qualify as rebroadcasting.
The broadcasters are saying that Aereo is violating the copyright that they own on the programming they bought or produced.
While the broadcast industry is centre stage in this case, there are many broader implications for the data industry as well. Can a tech company sitting on the cloud with open source data treat that data as being freely available to the public? Is all that is on the cloud free for anyone? And if it is, then how do you monetize that content?
Where do you draw the line between copyright and freedom of information? Is there even such a line?
And what happens to existing business models when a tech entrepreneur finds a way to bypass existing laws that are there to protect that business model?
Think music industry again.
Ultimately, the Aereo case is really about how the internet has changed all the rules and created havoc among long-held traditions and seemingly unassailable business conventions.
In this case, the ramifications are quite simple. If the studios and broadcasters can't monetize their content, then they'll simply stop making it. Or, they will find a new way of charging for it, similar to the music industry, which has no linear product left and now charges on demand. We may soon see the makers of TV programming charge per program, just like music. And that would be transformational.
But regardless of the Supreme Court ruling, which is expected by the end of June, we can be certain that other challenges to the existing TV model are bound to emerge. Indeed, HBO's recent exclusive content deal with Amazon's on-demand TV service gives us some very big clues about the near future of linear TV.
David Jowett is president of Cossette Media.