Arts & Crafts expands family focus at Field Trip
The record label is aiming to establish itself as a lifestyle brand by targeting young parents who still like to rock.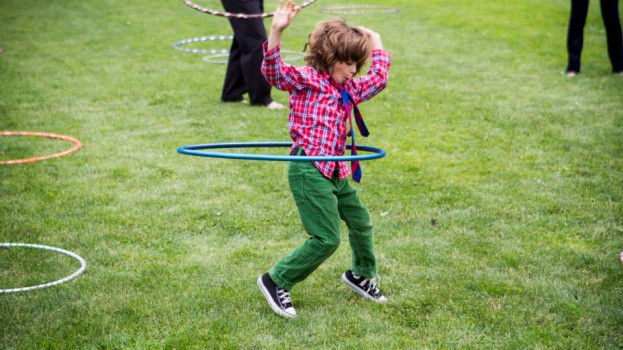 Arts & Crafts' Field Trip music festival is returning to Fort York & Garrison Common in Toronto this year with an expanded slate of kids programming.
Dave Harris, VP business development, Arts & Crafts Productions, tells MiC that the fest has added a kids stage with performances by Emilie Mover, Megan Bonnell, Lowell and Reuben And The Dark, in response to positive feedback from attendees and media coverage about the festival extras at last year's inaugural event.
The concert will run June 7 and 8, featuring headlining sets by Interpol and Broken Social Scene among a host of other acts, with installation art and vendors throughout the festival grounds. Kids under 12 get in free with an adult ticket holder.
For last year's inaugural event, Harris says Arts & Crafts identified its core audience was increasingly made up of people who enjoy culture and going out and also have young children, so a conscious effort was made to curate the fest in a way that would accommodate that crowd with their kids. The response was huge, he says, prompting the expansion in year two.
"We want to establish Arts & Crafts more as a lifestyle label and get a more granular understanding of how our audience has grown and grown with us, and how we can expand that audience," says Harris.
Harris says that despite the expansion of kids programming, the core fans are still "culture-forward" adults 18 to 45 and that most people are attending to see bands on the big stage.
Returning sponsors include Absolut, Etsy and Drake General Store with Grolsch, Somersby and Select Wine signing up as new sponsors. Harris says that Arts & Crafts seeks out sponsors that are already engaged with consumers in the culture space, "letting content drive that interaction" to make sure the brand activations will integrate seamlessly with the festival experience, as opposed to selling title or banner sponsorships. Grolsch, for example, will be activating with an interactive visual art-based experience called Faces of T.O., and Absolut's activation will build from it's DIY maker-inspired campaign using Absolut bottles to create a light sculpture.
Image courtesy of Arts & Crafts.