BrightRoll increases its targeting
The programmatic video company has announced partnerships with Exelate and added market insights from Verizon.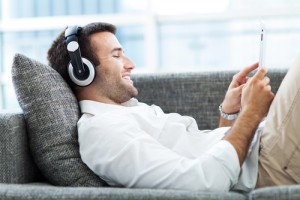 Programmatic video company BrightRoll is expanding its mobile audience targeting solutions with announcements that it has partnered with independent data platform Exelate as well as adding Precision Market Insights from Verizon.
Exelate uses server-to-server integration to give BrightRoll customers access to its slate of demographic, intent and interest data across more than 8,000 data segments for over 800 million unique users, according to a release on the partnership.
In addition to partnering with Exelate, BrightRoll is adding tools from Verizon's Precision Market Insights to its roster, marking the first time a video advertising platform is using them. The tools will allow BrightRoll to face issues including addressability, measurement and the consumer experience of users on the platform. Select BrightRoll clients are being tested through the partnership before it rolls out across all clients later this summer.
The partnerships with Exelate and Verizon are the latest in a series of announcements from BrightRoll, which announced expanded partnerships with Google's DoubleClick, comScore and Nielsen, as well as mobile data company BlueKai at its BrightRoll Video Summit last month.
Image courtesy of Shutterstock