Competition Bureau rules in Transcontinental/Quebecor newspaper sale
The bureau has said that Transcontinental needs to sell 34 of the 74 purchased titles in order to preserve competition in Quebec.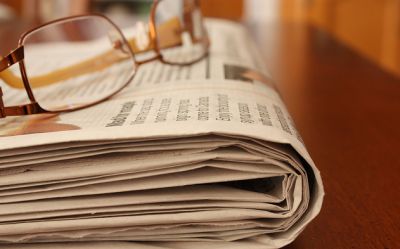 The Competition Bureau has issued a statement saying it has reached a Consent Agreement with Transcontinental in its proposed deal to acquire 74 newspaper titles from Quebecor in Quebec.
The deal for Transcontinental to acquire the papers for $75 million was first announced in December 2013 and was proposed to include titles like L'Écho de Shawinigan, La Voix de la Matanie and Le Journal de St-Hubert.
In the agreement, the Competition Bureau says that Transcontinental must sell 34 of the proposed titles in order to maintain competition in several areas of the province. It goes on to say that each of the titles must be offered up for sale at no minimum price and that Transcontinental must provide distribution and printing services to the purchasing company for a specific period of time, if requested.
"The Bureau understands that many communities are concerned and do not want to lose their local newspaper," according to the statement released this morning. "As many newspapers are in financial distress owing to the ongoing transformation of the community newspaper industry, the Bureau's Consent Agreement seeks to maintain competition in local markets through a sale process in regions where the parties strongly compete against one another."
The following is the list of weekly newspapers being put up for sale, in alphabetical order:
Transcontinental Inc. (TC Media) – 12 weekly newspapers
Abitibi Express – Rouyn-Noranda, Rouyn-Noranda
Abitibi Express – Val d'Or, Val-d'Or
Chambly Express, Chambly
Châteauguay Express, Châteauguay
Courrier du Saguenay, including its regional editions: Courrier du Fjord, Courrier de Jonquière and Courrier de Chicoutimi
Édition Beauce Nord, Sainte-Marie
Point de vue Laurentides, Mont-Tremblant
Rive-Sud Express, Longueuil
Roussillon Express, La Prairie
Sorel-Tracy Express, Sorel-Tracy
Vallée du Richelieu Express, Mont-Saint-Hilaire
Valleyfield Express, Valleyfield
Sun Media – 22 weekly newspapers
Agri-Vallée, Valleyfield
La Voix de la Matanie, Matane
La Voix Gaspésienne, Matane
L'Écho de Laval, Laval
L'Écho de la Rive-Nord, Sainte-Thérèse
L'Écho de Repentigny, Repentigny
L'Écho de Saint-Jean-sur-Richelieu, Saint-Jean-sur-Richelieu
L'Écho de Shawinigan, Shawinigan
L'Écho de Trois-Rivières, Trois-Rivières
L'Écho de Victoriaville, Victoriaville
L'Écho du Nord, Saint-Jérôme
Le Courrier du Fleuve, Rimouski
Le Journal de Joliette, Joliette
Le Journal de Magog, Magog
Le Journal de Saint-Hubert, Saint-Hubert
Le Point du Lac-Saint-Jean, Saint-Félicien
Le Progrès Écho, Rimouski
Le Réveil, Saguenay
Le Rimouskois, Rimouski
Le Riverain, Sainte-Anne-des-Monts
L'Impact de Drummondville, Drummondville
Pub Extra Magazine, Laval-Laurentides