Comedy to air Jimmy Kimmel
The late night laugher will air on the Bell Media channel beginning this fall.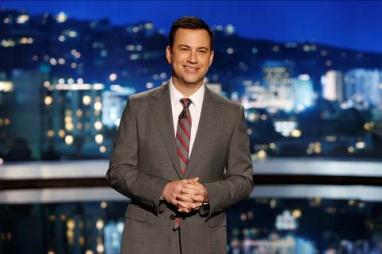 Bell Media had a couple surprises up its sleeves at last night's upfront, including a holographic version of president Kevin Crull, and the news that the company's Comedy channel will be airing Jimmy Kimmel Live beginning this fall.
The late night show will air at 11:35 p.m. in simulcast with ABC and will follow The Daily Show on the specialty channel.
Kimmel said Canadian advertisers might want to buy space on his favourite mayor Rob Ford's body in a taped message announcing his show's arrival in Canada to the industry crowd.
Jimmy Kimmel Live is currently also appearing on City but will no longer be on the channel starting this fall, according to a spokesperson from Rogers Media.