Pick your Platform: Shane Cameron on the power of MCNs
OMD Canada's managing director of digital and emerging media on the changes coming with the rise of multi-channel networks.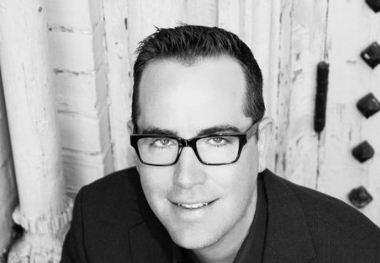 What is the most innovative media platform in market today? That is the question MiC is posing to the industry, with Shane Cameron, managing director of digital and emerging technology at OMD Canada, talking about the rise of MCNs and the power they have to change the media landscape.
By Shane Cameron
Changes in technology and human interaction with tech platforms are so abundant and fast-paced that the process of hunting and spotting industry-bending or market-shifting platforms has once again become inclusive of looking for macro level changes. One of these macro-level changes is at the very heart of the way entertainment is conceived, created, produced, and distributed: multi-channel networks. Multi-channel networks, often referred to as MCNs, are companies that harvest, recruit and work with multiple YouTube channels and the creators of the content in those channels.
As digital recording (in many cases on phones with incredibly high quality cameras), production tools and editing software has become widespread, being a creator of programming, entertainment-based content, or content in general has an extremely low barrier of entry. Align this with the already-here reality of online video consumption and a market has been created. Media has changed and the model to deliver content has evolved, and there are business implications to traditional networks, production studios, advertisers and agencies that should be pursued as opportunities.
People who create content that can be distributed on YouTube typically are not experts in digital rights management, business planning, nor do they have access to sponsors who can shift the economics of their very lives in a clear way. It's for these reasons that multi-channel networks are appealing to creatives looking to distribute their content in the new media paradigm – and they're huge.
MCNs have grown wildly over the past few years. The top four have acquired over 10 million viewers each – in the last 30 days alone. Billions of video views per channel in the last month and a litany of new content and shows most people in the advertising world have never heard of is being discovered, watched and perhaps most impressively, subscribed to and shared.
Much of this content is in short-form, comes in at under eight minutes and is a fit for people who have  grown up in the connected world. The near ubiquitous existence of smartphones and tablets has certainly increased the scale and volume of content producers in the world, but also has changed the dynamics of how we watch. MCNs are fully informed by the technology landscape we're in and there is an entire generation that expects entertainment to be consumed on demand on any device – anywhere.
Major studios have taken note. Last year, DreamWorks Animation paid $33 million for YouTube channel Awesomeness TV (which also acquired Big Frame for $15 million this year). In March of this year, Warner Bros. invested $18 million in YouTube videogame channel Machinima and most recently, Disney purchased Maker Studios for $500 million.
These acquisitions can provide these major studios with an instant distribution channel built for a content consumption reality that appeared seemingly overnight. These companies may also be used to introduce legacy content, characters and concepts into this world. Even more likely, they will be used to identify with near real-time data a constant stream of new material stories, stars, personalities, and series that can be ported across screens.
In a marketplace where the average household has well over 150 broadcast channels to choose from, but only watch around 17, think of the implication of MCNs that feature thousands of channels and a world of watchers split across multiple devices and viewing scenarios. There are way more opportunities to reach people with brand messages, but the way we do will need to shift. Video being at mass with high quality content regardless of screen will by default accelerate advertising adoption and advances in mobile, programmatic, ad mediation and "native" advertising (really wanted to use another term, but there isn't a common one yet) become absolute necessities and can drop the emerging label. Throw in the fact that Netflix, Amazon Prime, Google Play, Apple TV, AOL Originals, Yahoo and Facebook all have new distribution or soon will and the current reality many brands and agencies work in looks like the distant past. There will simply be too much diversity in what people are  watching to not accelerate the change.