AOL Canada launches website for foodies
Kitchen Daily Canada will feature food and recipes, with content from popular bloggers and celebrity chefs.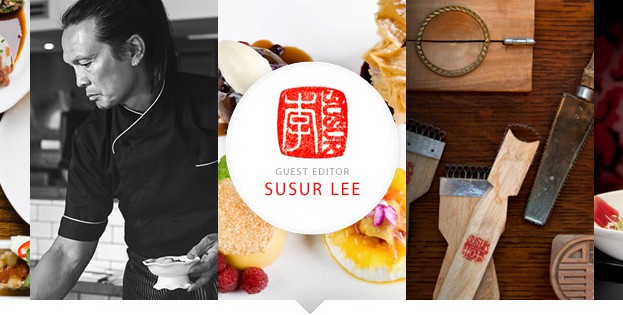 AOL Canada has launched a new food and recipe website as the newest offering to their Lifestyle group of sites, aimed at home cooks in Canada.
An offshoot of Kitchen Daily, Kitchen Daily Canada hopes to take some of the content offered by its American sister site as well as a unique, north-of-the-border focus, according to Rashia Jeeva, GM of brands for AOL Canada.
"What we've done is offer Canadian-focused content from Canadian writers, cookbook authors and people that have their own sites and followings," she said.
Jeeva says they are hoping that aligning the site with recognized food bloggers like Stephanie Arsenault, Stephanie Eddy and Sarah Ohm will attract their built-in audiences. The site is also aiming to expand its Canadian reach with celebrity curators like chef Susur Lee.
"When it comes to food, he's as Canadian as we're going to get," Jeeva said of the site's first guest editor. "We've got recipes from him and engaging pieces we are going to be rolling out over the next month."
The site is aimed at men and women aged 25 to 45, but is specifically targeted at what Jeeva called "the ultimate foodie."
For the first month, Kitchen Daily Canada will feature Pure Leaf Real Brewed Tea as its exclusive advertiser. In addition to being the only brand displaying ads, Pure Leaf will be the first brand to have sponsored content on the site. Recipes and stories will be created in-house by AOL Canada's custom content team throughout the month. Starting in July, the site's guest curators will begin to create recipes and experiences based on the sponsors' products, lending their authority to help reach their pre-existing fan followings.
Jeeva says the new site rounds out AOL's Lifestyle offering, which also includes StyleList, Parentdish and HuffPost Living.
"If we take moms as an example, we can offer a campaign that starts on Kitchen Daily, then is rolled out between Parentdish and even Huffpost Living," Jeeva said. "One advertiser could reach moms of our target age group on all three sites."
Jeeva says that they expect Kitchen Daily to begin bringing in unique visitors at a rate that compares to AOL Canada's other Lifestyle sites, which brought in 3.3 million unique visitors in April, according to comScore. Parentdish Canada had its biggest audience ever in April with 188,000 unique visitors. HuffPost Canada Living had 571,000, up 47% from last year. StyleList Canada and HuffPost Canada Style combined for 972,000 unique visitors, ranked second among beauty and style sites.