Banff: BGM, Fresh One unveil first TV series
Pressure Cooker from Bristow Global Media and Fresh One has been picked up by Corus's W, with a fall 2014 bow. (Julie Bristow pictured)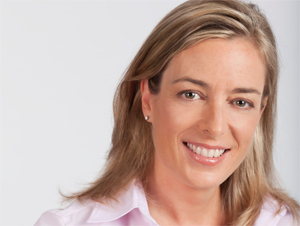 TV cooking competition shows have long had contestants cooking with strange ingredients.
Now Bristow Global Media's creative partnership with Jamie Oliver's Fresh One Productions has introduced a twist on the TV food competition genre by pairing celebrity chefs with home cooks to prepare meals with fresh ingredients coming off a conveyor belt, and under time pressure.
The result is Pressure Cooker, a 10-part one-hour series to launch on Corus Entertainment's W Network in fall 2014.
Bristow says that the reality series, ripe for brand integration, will appeal to TV viewers faced with the constant challenge of what to cook with a few random ingredients in the fridge.
In each episode, home cooks, aided by celebrity chefs, must select ingredients from a conveyor belt that kicks in at timed intervals.
Whatever ingredients they take, they must use.
However, even as the same ingredients kick off the conveyor belt, competing celebrity chefs will be advising their respective home cooks to use them in different ways.
"You will learn through the fun and the frenzy of what can be done with different sets of ingredients," Bristow said of the Pressure Cooker format.
Judging the food is a star tasting expert who crowns a winner at the end of each episode.
Bristow said Jamie Oliver will not appear in Pressure Cooker.
The original concept for Pressure Cooker was first developed by Fresh One, which then brought Bristow on board to complete development ahead of the broadcast deal with W.
From Playback Daily