CBC/Radio-Canada unveils FIFA World Cup sponsor list
The pubcaster will have activations from brands including Coca-Cola, CIBC and Budweiser during the broadcast, which starts on Thursday.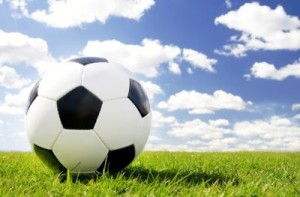 CBC/Radio-Canada has unveiled its list of sponsors around the 2014 FIFA World Cup Brazil, which starts Thursday and runs until July 13.
Coca-Cola will be the title sponsor of the pubcaster's halftime show, Coca-Cola At The Half as well as the Coca-Cola Inside the Game segment.
Johnson & Johnson will be featuring brands including Listerine, Polysporin, Reactine and Tylenol as presenting sponsor of pre-game shows on the network, with Chevrolet as sponsor of the post-game show.
Budweiser is on as title sponsor of the Budweiser Man of the Match, and Hotels.com will be the presenting sponsor of Football, A Beautiful History, a feature documenting the celebrated history and cultural significance of the tournament.
New for this year's tournament is a two-hour Adidas Prime Time Show, which will feature extended game highlights, expert analysis and in-depth looks at the tournament each day of the World Cup. Broadcast details around the show will be announced later today, according to the CBC.
The CIBC is sponsoring the games as the official bank of the tournament in partnership with Visa.
The CBC is also launching the CBC's FIFA World Cup app sponsored by Bell and available for iOS and Android. The app will feature six live feeds per match, and allow users to choose from one of six video angles. It will also include VOD clips, a Facebook wall, Twitter feeds and a Google+ page for the tournament.