Online ad revenue tops TV in Canada: PwC
New report shows internet and videogame advertising to be the biggest areas of spending growth.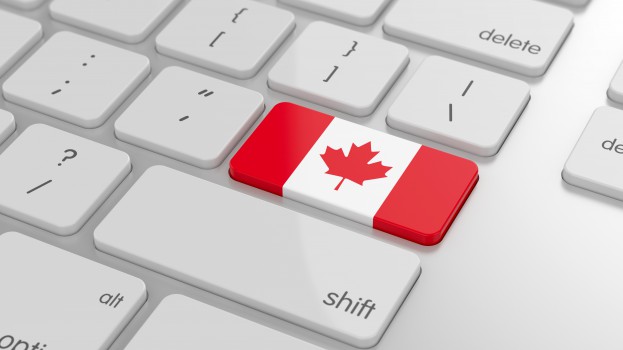 For the first time, advertising revenue on the internet has surpassed advertising revenue on television in Canada, according to the latest Global and Entertainment Media Outlook report.
The annual report from PricewaterhouseCoopers says that in 2013, internet advertising brought in $3.8 billion, topping the television industry's $3.6 billion. And predictions suggest that trend is going to continue.
Even though its 16% growth rate was the lowest seen in post-recession years, internet advertising revenue grew more than in any other segment of the Canadian media industry. By 2018, the report predicts that Canada's internet advertising revenue will be $7.2 billion, approaching double the projected $4.1 billion for television.
Canada is one of the few countries where internet exceeds television ad revenue. By comparison, internet advertising is worth only two-thirds of television advertising in the US. Globally, the report predicts television will still be ahead through 2018, even though the average annual growth rate for internet advertising will be almost double that of television.
This may be because Canada's projected 13.9% average growth rate for internet advertising over the next five years outpaces the global rate of 10.7%, while our country's rate of 2.4% for television is less than half the global rate of 5.5%.
The report attributes the internet ad growth to Canadians being some of the most active internet users in the world, the continuing strength of paid search advertising and huge increases in video and mobile advertising . Video ad spending grew by 47.7% in 2013, while paid searches contributed $1.5 billion to the total.
The second biggest area of advertising growth in Canada last year was in the videogame industry, growing by 13.4%. By 2018, revenue from video game advertising is predicted to nearly double from $89 million to $164 million.
Out-of-home is predicted to be another major source of advertising revenue in the coming years. Bringing in $620 million in 2013 and expected to grow by an average of 6.1% every year, the report says investment into versatile digital screens – going from 3,700 screens in 2011 to over 6,700 today – has led the growth, as well as innovative and attention-grabbing tactics in public spaces being shared online, extending their reach.
The ever-suffering newspaper industry isn't predicted to get any relief over the next five years. Advertising revenue is expected to continue shrinking by an average of 5.2% annually. Even though digital advertising will grow by an average 6.9% every year, print advertising will continue to plummet by an average of 7.9%.
Revenue for the magazine industry was down by a slight 0.2% in 2013, a decrease that is expected to continue in low numbers through 2018. Falling circulation income for consumer magazines was largely offset by an increase in circulation for trade magazines. Print circulation is expected to decrease 8.8% every year for consumer magazines and 2% for trade magazines. It's not all bad news, though: spending on digital advertising is expected to continue growing as revenue from digital subscriptions grew by 35.4% for consumer magazines and 81.9% for trade magazines.
Last year was also the first year that digital music sales generated more revenue than physical music as the emphasis on mobile music is being shifted to generating income from streaming services like Rdio and Songza. While superstars like Justin Bieber, Michael Buble and Drake contributed to ticket sales numbers by touring internationally, revenue from live concert sponsorship here at home grew by 3.4% last year and will continue to see consistent growth going forward.