Astral Out-of-Home acquires Macdonald Outdoor
The acquisition starts the company's expansion of digital screens in Alberta.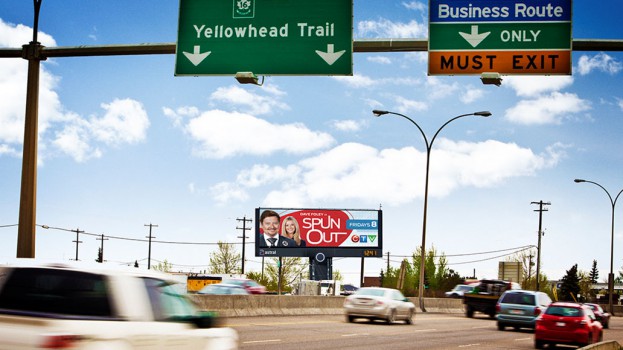 Astral Out-of-Home has acquired Macdonald Outdoor's network of digital screens in Edmonton, part of an effort to expand the company's reach in Alberta.
With the acquisition, Astral adds nine digital advertising screens to its network. The company plans to add 12 more faces between a second network in Edmonton and an expansion into Calgary by late fall.
This will bring Astral's total number of digital screens to 73 before the end of the year.
"The second network will allow national advertisers to expand their reach into Edmonton very easily," said Ron Hutchinson, SVP of Real Estate Services for Astral Out-of-Home. "They can then expect the same reach in Calgary."
The screens acquired from Macdonald are curved, high resolution LED screens measuring 12 ft. by 24 ft., which will be the type and size used in the Alberta expansion.
Aside from the physical advertising infrastructure, Hutchinson says that the prospect of bringing Macdonald's people into the fold was also a factor in the acquisition.
"With them, we get an experienced team that is dedicated to what they do," he said. "They are knowledgable and have been in the business for a long time."
Macdonald Outdoor founder Greg Macdonald now joins Astral as a manager based out of Edmonton.
Last week, PwC's Global Entertainment and Media Outlook report pointed at digital out-of-home advertising as a source of industry growth in 2013, as well as the years to come.
"OOH enables all kinds of possibilities that advertisers couldn't access in the past," Hutchinson said of his company's interest in innovation in their field. "We have more large format screens than everyone else. What was missing was the number four and five markets in the country."
Although no definitive plans are in place, Hutchinson says that Astral will continue building its offerings in its existing markets, adding that its  expansion in Alberta was by no means complete.
"This will be a beachhead from which we will become a big player in that area," he said.
Image courtesy CNW Group/Bell Media.